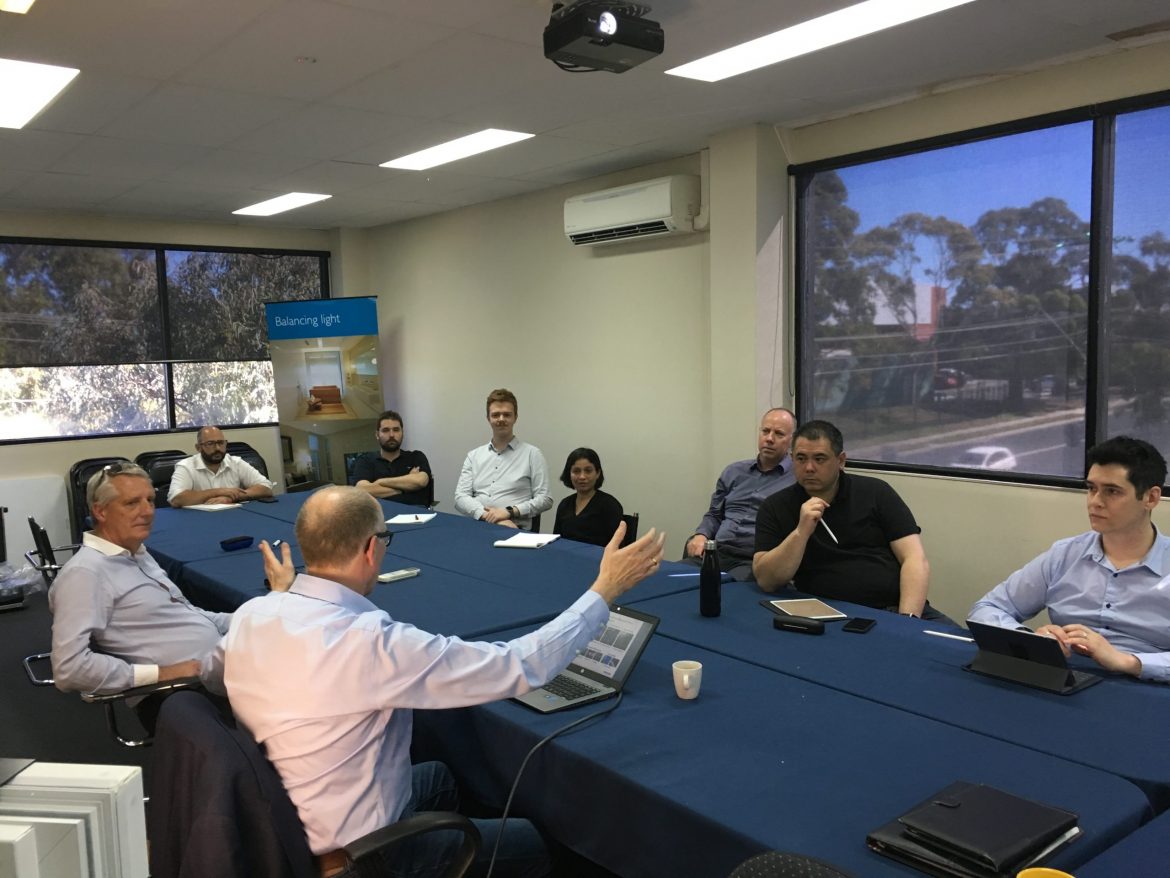 Large Luminous Surfaces Training
The team at Lightmoves have just undergone Large Luminous Surfaces training with Philips Lighting Global Development Manager (LLS) Berno Ram.  Lightmoves can now offer the entire Large Luminous Surfaces range, adding to our status as a Philips Certified Value Added Partner.
What is the Large Luminous Surfaces range?
Imagine lighting that isn't just lights.  The Philips Large Luminous Surfaces combines state-of-the-art LED Lighting with specially crafted surfaces to create a light source that fits perfectly into any designer space.  The range consists of four main light surfaces – OneSpace Luminous Ceiling, Luminous Carpets, Luminous Textiles, and Luminous Patterns.
Interested in finding out more?  Check out the range, or simply reach out via the link below!
Enquire about Large Luminous Surfaces