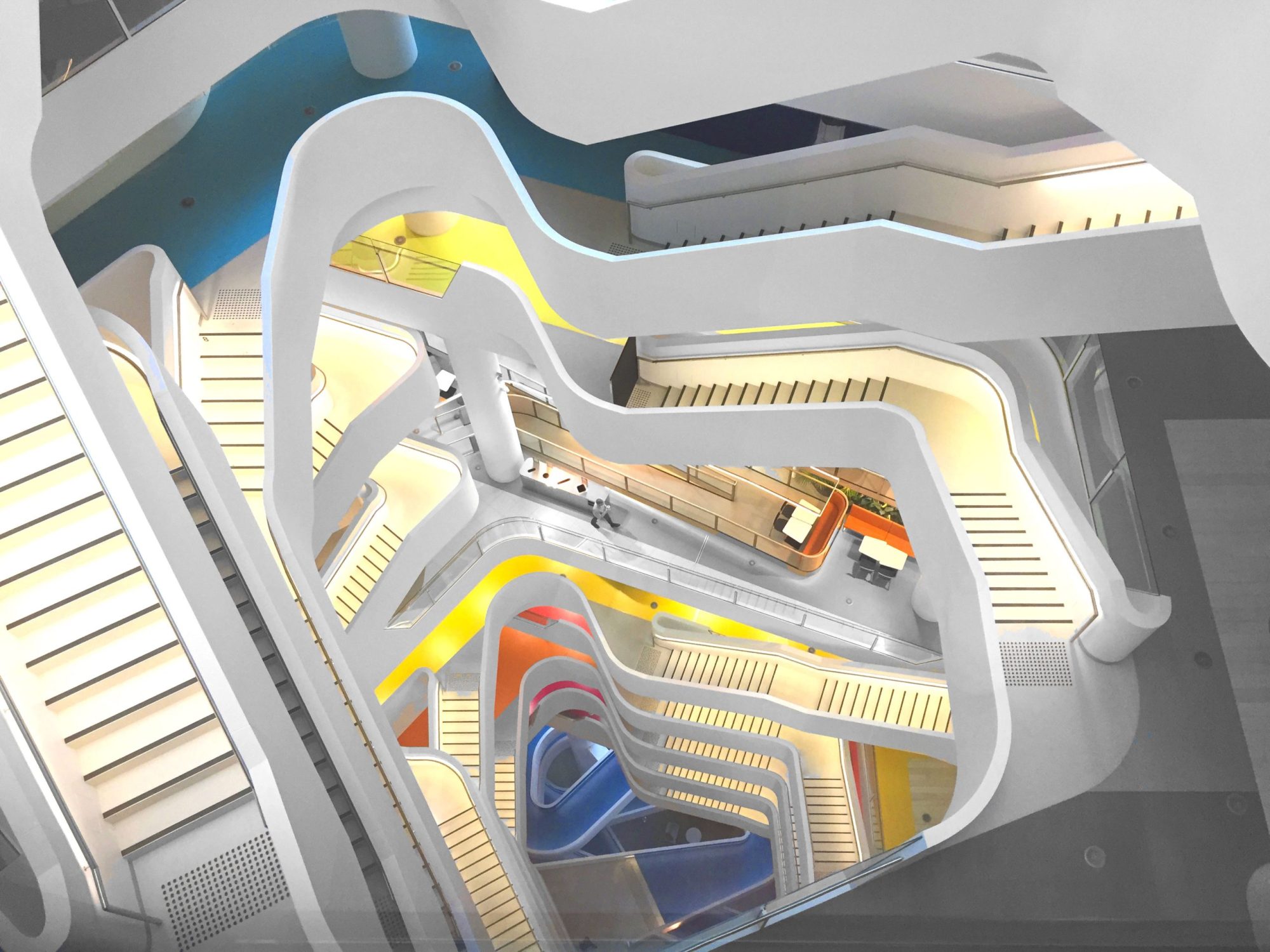 Medibank Private's new headquarters in the Docklands, Melbourne is a symbol of what the private health insurer promotes in physical health and mental well-being. Community spaces, vegetable gardens, a green façade and intelligent lighting, programmed to mimic outdoor lighting conditions, are all a part of the ethos of this 6 Green Star and 5 Star NABERS rated building.
Lightmoves provided a network lighting solution throughout the entire building including ground and upper ground level, the concourse, park and office level 1 thorough to 16. Part of improving the staff's well-being was simulating outdoor lighting levels by employing a circadian rhythm. Controlled by Philips Dynalite, the light fittings have the ability to change colour temperature to replicate the diurnal cycle. The central time-clock makes these small colour changes at regular intervals across the course of the day.
The entire building's DALI controlled fittings can be controlled and monitored centrally via Envision Manager software. The network consists of approximately 200 DALI universes which also consist of over 1200 sensors and over 200 user interface panels.
For more information on this or your own future project please contact Lightmoves on (03) 9701 2500.