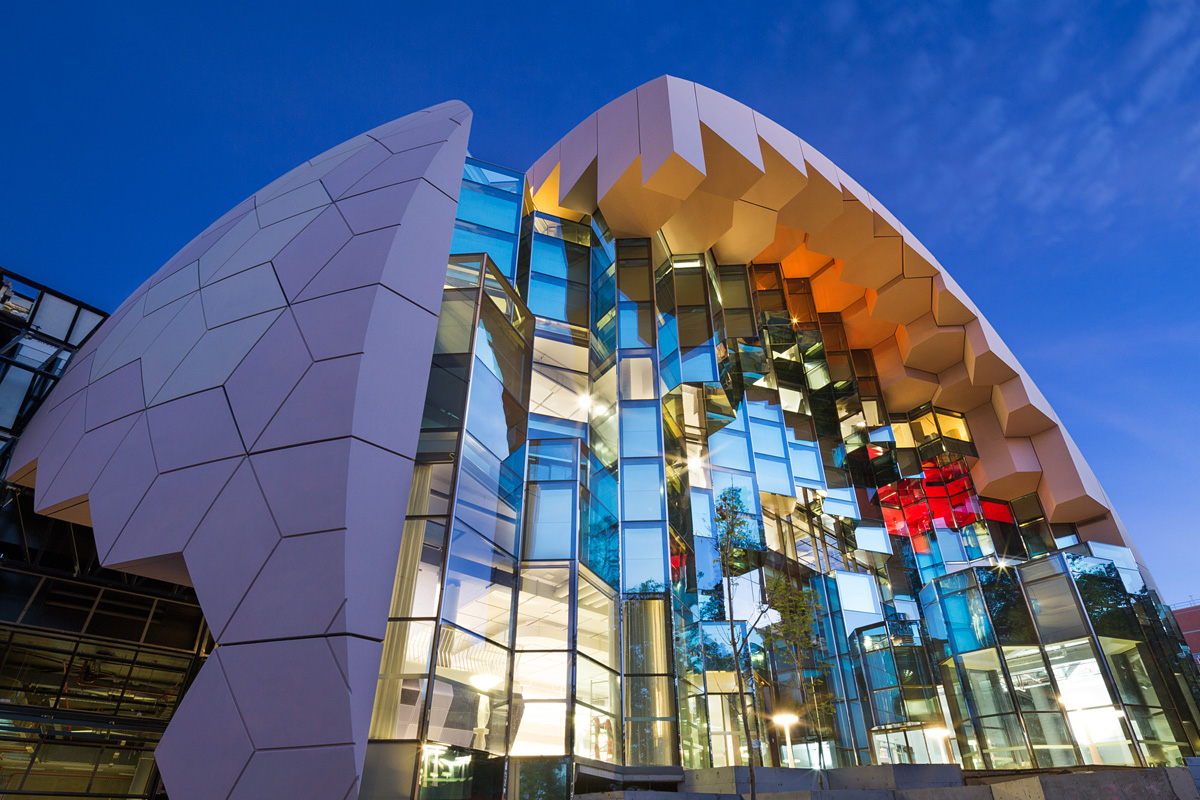 Amongst the surrounds of a green, leafy Johnstone Park and overlooking Corio Bay stands Geelong's latest architectural and cultural icon, the Geelong Library & Heritage Centre. Standing next to the sandstone Geelong Peace Memorial built in 1926; the new library creates a seamless yet striking juxtaposition of the historic and the contemporary.
The $45.5 million project is a state-of-the-art facility not just designed to house a collection of books – bringing libraries into the 21st century, the building houses access to digital and print media, a children's space including a study space and  gaming equipment, quite retreats with specialist collections and unique arts, the state's largest regional archive of historical resources and event spaces for hire.
To complement the library's futuristic look and sustainable vision, Lightmoves provided a lighting control system, which enhances the buildings function and reduces its energy consumption. An array of PE and PIR sensors are used to activate only areas which are in use and the latest Philips Dynalite AntumbraDisplay panels provide a great level of customised control. The system provided by Lightmoves interacts with the Building Management System via BACnet, a protocol used combine various assets including the lighting, HVAC and other automated functions and utilities.
Electrical Design – Umow Lai
Specialty Lighting Design – Electrolight
Architects – ARM Architecture
Builders – Kane Constructions
Photography by Emma Cross