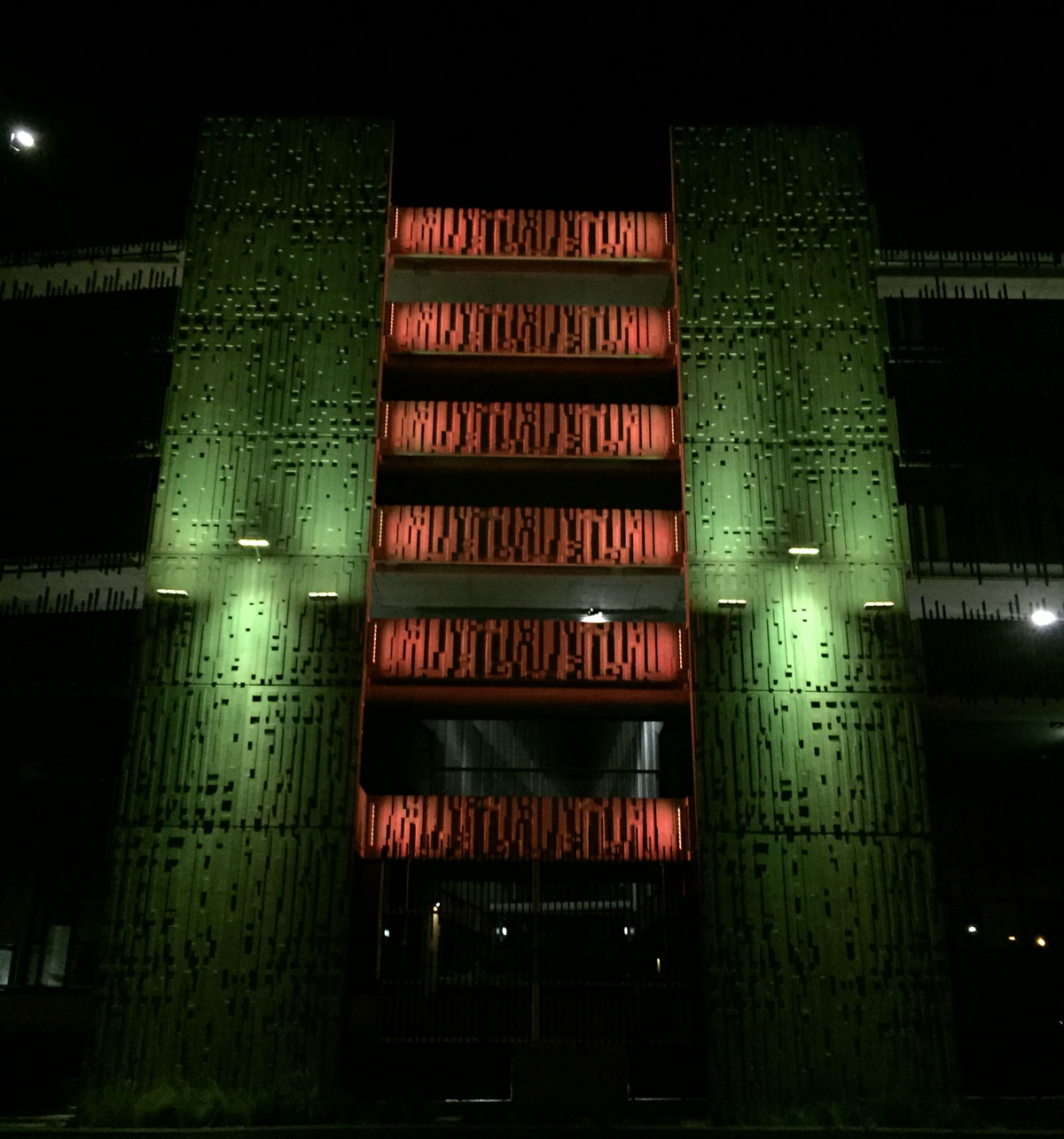 Having recently built a brand new multi-level car park in the heart of Glen Waverley's shopping precinct, the City of Monash wanted to highlight this building and make it a feature within the area. What started as a call from the client wanting to temporarily light up one of their buildings in time for Christmas, developed into a permanent installation project with further stages planned for the rest of the facades.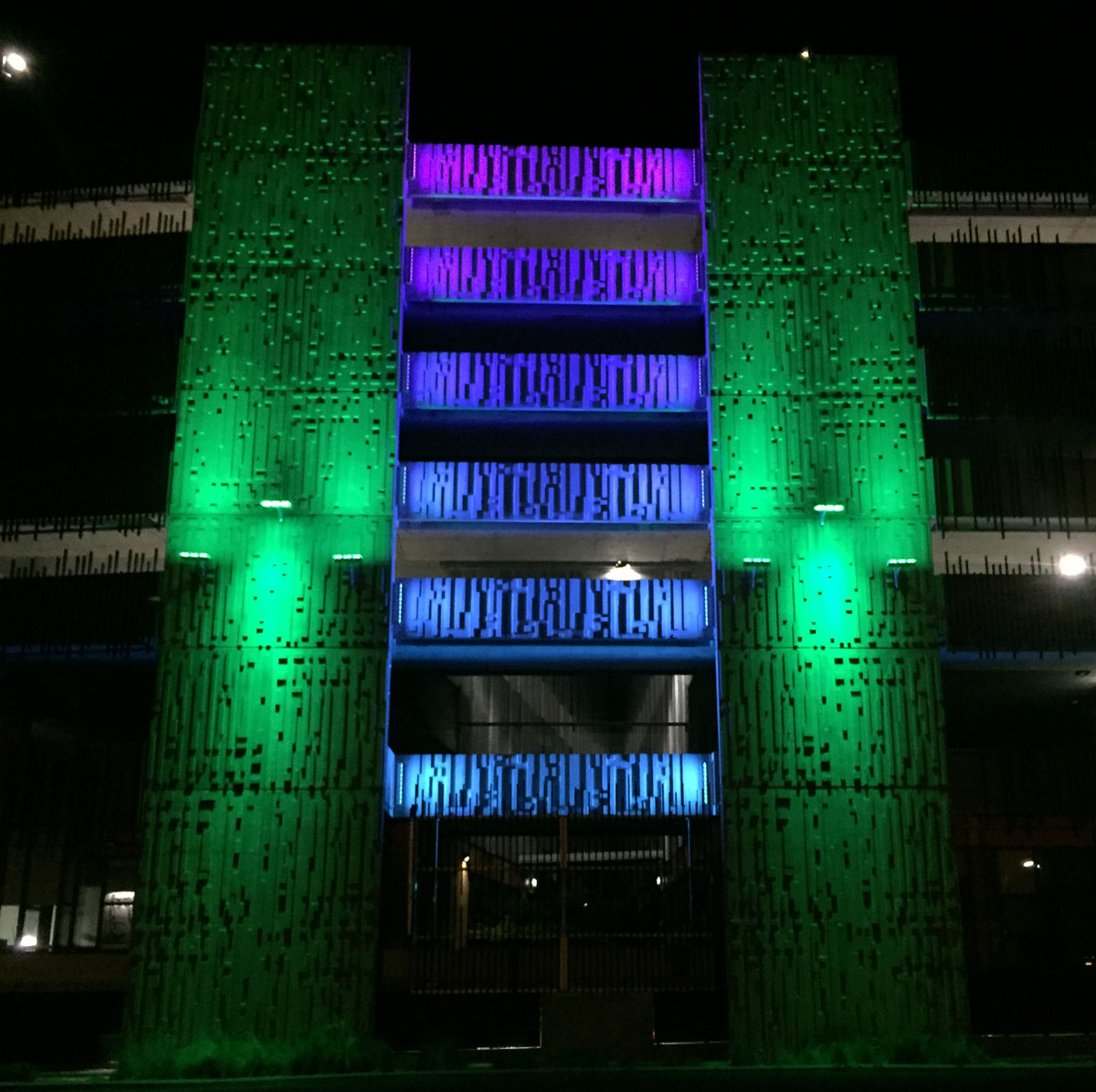 Lightmoves had full creative control of the project and provided onsite 'proof of concept' tests and installations at each stage of the design process. 12 Space Cannon FIM 900 RGB fixtures were used to highlight the mid-section of the intricate brick work of the carpark, whilst 3 Elle 60 RGBW fixtures on either side were used to flood the two main pillars and also skim and highlight the brickwork allowing it to really stand out.
Pharos was the chosen control solution for the programming.. From its ease of use and programming to its scheduling capabilities it was the best control, dynamic programming and playback solution for this project.  Power management and data distribution control for the fixtures was achieved using Philips Dynalite.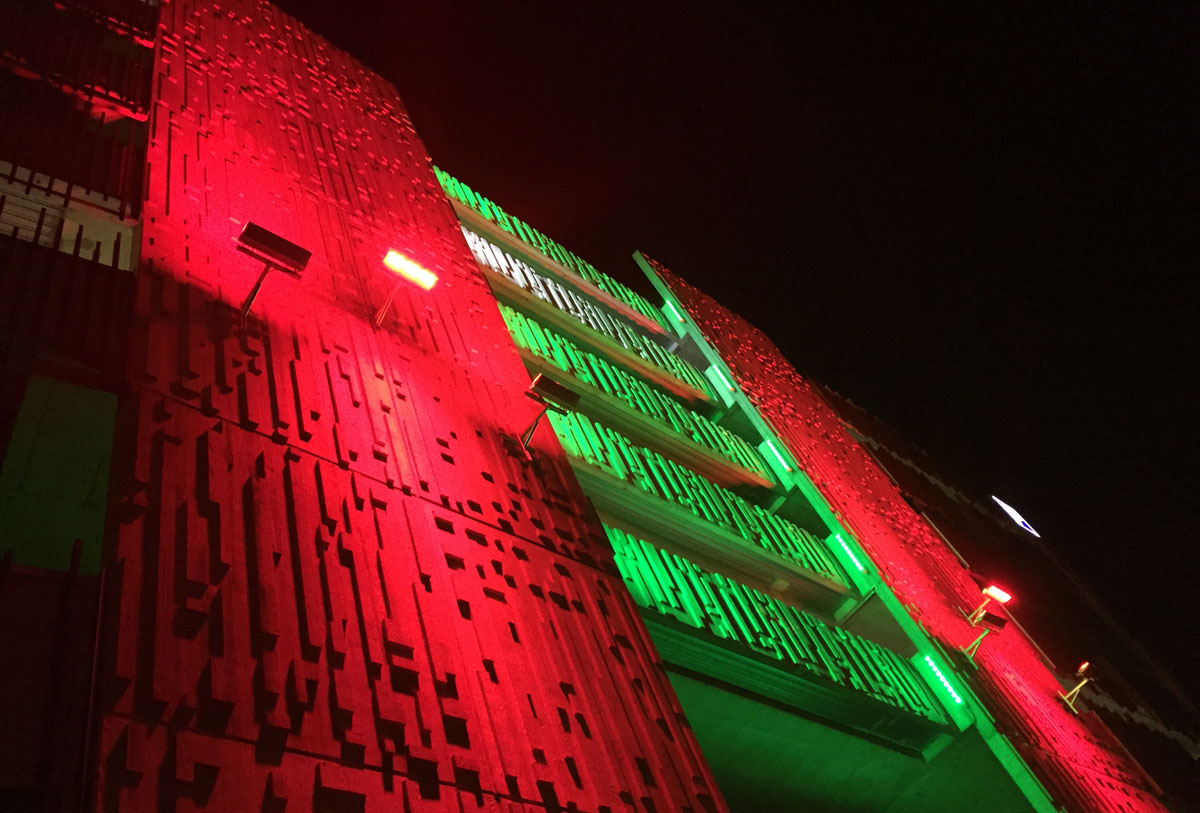 Multiple challenges were presented for the project, mainly due to the unusual brickwork design. The lighting had to be modified to fit in with the available space, whilst highlighting the intricate brickwork design and enhancing the structure's overall aesthetic. As vandalism is a real possibility, special consideration had to be given to the design and installation process making sure fixtures couldn't be accessed or damaged.
Due to their previous successful work with the City of Monash, Digisen Integration became the nominated electrical contractor and installer for this project. Lightmoves and Digisen worked closely to ensure the project was delivered to the clients' requirements and within their very narrow time constraints.
Client: City of Monash
Lighting Design: Lightmoves
Installation: Digisen Integration
Lighting and Control supplied by: Lightmoves