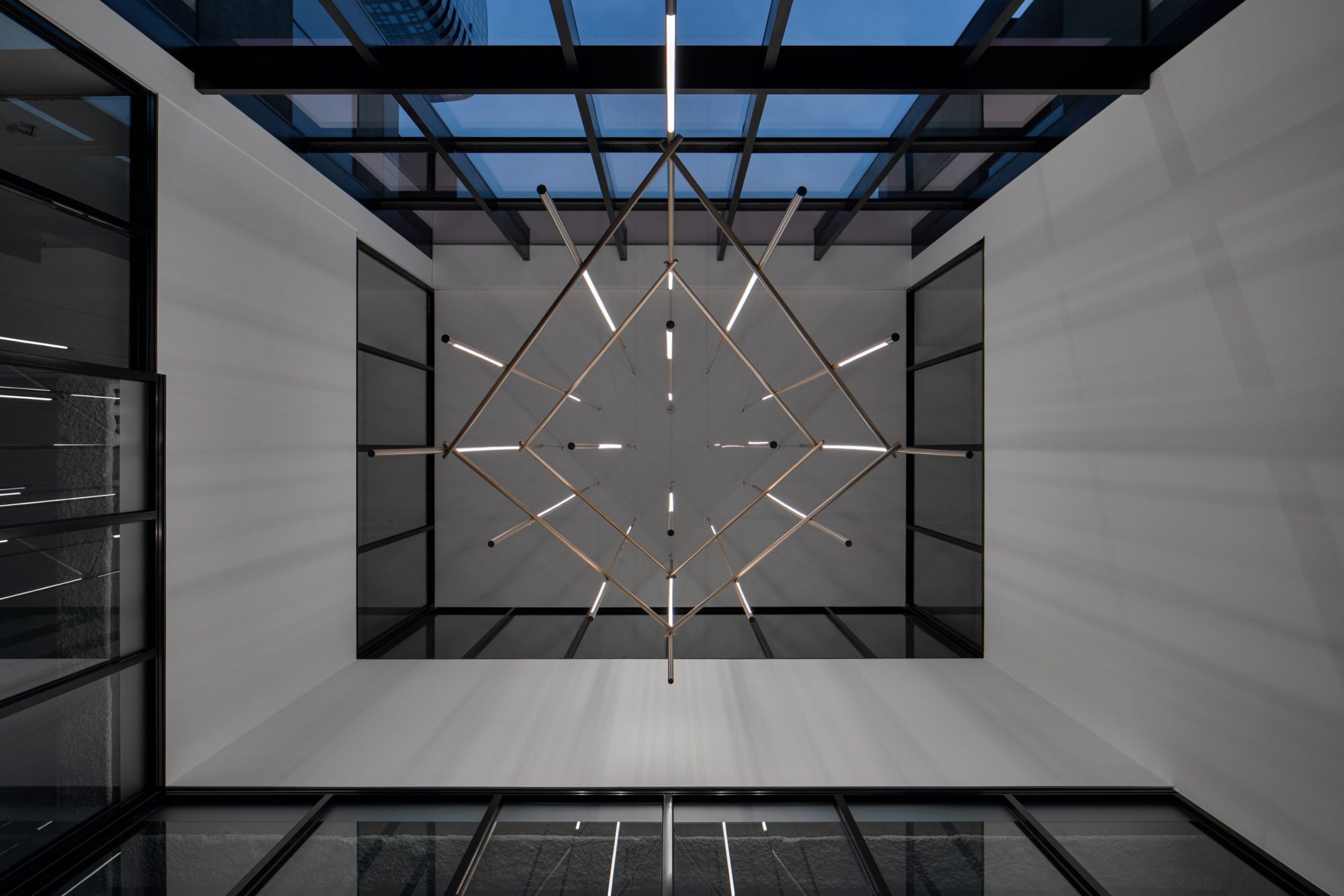 For this contemporary workplace, a modern chandelier is one of the finishing touches bringing interest to an atrium connecting office spaces.
Lightmoves commissioned Dynalite and Pharos lighting control for the chandelier, creating a range of customisation options to facilitate creativity and ease-of-use.
Visible from Flinders St in Melbourne's CBD, the chandelier display can now be customised to suit different celebrations and commemorative events. Thanks to RGBW control, the fixture uses combinations from the full colour spectrum.
Touchscreen displays facilitate effortless control over the chandelier, through pre-sets, schedules and the colour wheel shown here.
The chandelier has DMX control via Pharos TPC which the Lightmoves team has linked into the existing Dynalite System Manager at 637 Flinders.
Darkon supplied the chandelier and engaged Lightmoves to design and program the DMX control with the end client.
The RGBW DMX lights can be customised with preset scenes and dynamic effects that are scheduled, or controlled manually using a colour wheel via the Pharos TPC Touch Screen.
The client opted for  pre-sets related to football team colours as well as holidays and events.
Design – Cox Architecture
Manufacture & Installation – Darkon
Electrical Contractor – Skyrise Electrical
Head Contractor – Built
Project Manager – Colliers Project Leaders