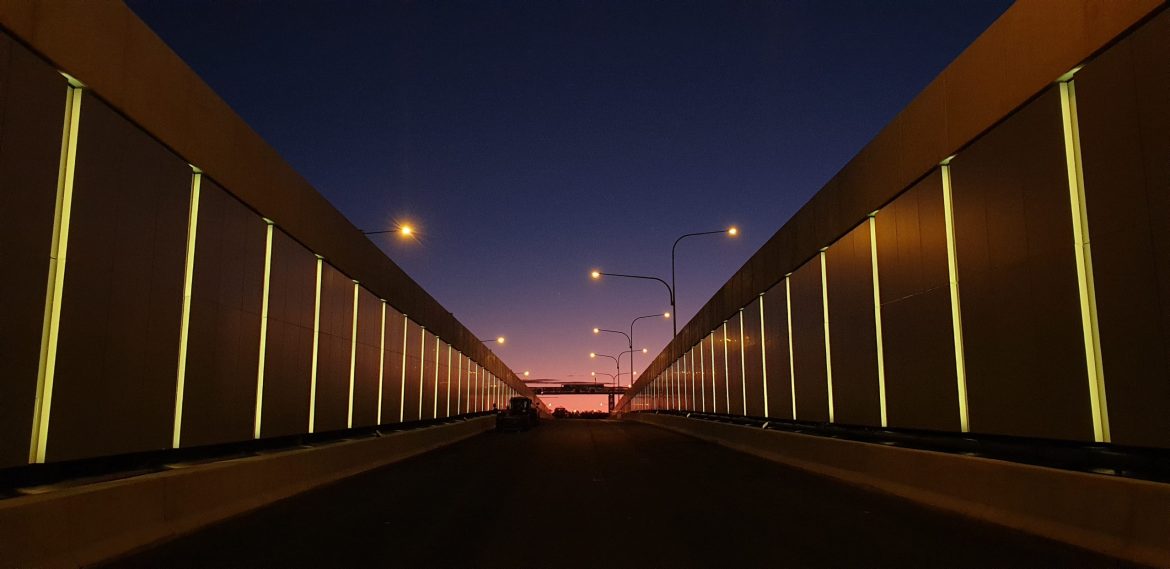 There's no doubt in anyone's mind that 2020 has been a year unlike any other.  From the bushfires at the start of the year, through COVID-19, lockdown, lockdown 2.0, and now the outbreak in Sydney, 2020 has really thrown a spanner amongst the works.  But it has also allowed us to pause and reconfirm our priorities, both personally and professionally.
Throughout it all Lightmoves has persevered and even prospered, with a huge number of projects coming to life.  We couldn't be prouder of the work we have done this year, and even more so for the team behind it who have made it happen.
So from all of us here at Lightmoves, we hope you have a Merry Christmas and enjoy the holiday break, and bring on 2021!
2020 – The Year That Was
We've compiled a showcase of just some of the projects from the last 12 months.  While it was a difficult year, we were able to kick some huge goals and we couldn't be prouder to share them with you.
WestConnex M8 Motorway
Lightmoves worked closely with Transurban's WestConnex, CPB Contractors, Hassel Studio, and Lighting Art + Science, the project consisted of some 2700 LED lighting fixtures to be installed, controlled and commissioned across 4 separate areas over the 10 kilometres of the project.  Find out more about the project.
Melbourne Town Hall
The Melbourne Town Hall recently completed their LED upgrade to the main hall and foyer, with all houselights and cove lighting now running with DMX-controllable fixtures, most of which are RGBW.  The entire system is controlled by a Pharos LPC, with simple switch-over to DMX when touring lighting consoles come in.
State Library of Victoria
The State Library of Victoria saw some massive renovations completed early in the year, with serious upgrades to all spaces within the Library.  Lightmoves provided full Dynalite control throughout the building.  Check out the Open House Melbourne tour for some great shots of the building.
Powercore Wall
Hiding a substation in the middle of the city isn't an easy task.  In conjunction with Hacer, Powercor & CitiPower, Lightmoves proudly supplied, installed, and programmed the Warratah Place feature wall, with over 800 RGB fixtures controlled via a Pharos LPC.
Ocean 12
Earlier in the year Lightmoves supplied Ocean 12, a Karaoke bar and function space in Crown, with a full Dynalite system for control throughout the space.
NEP Hub
The NEP Andrews Hubs are the most technologically advanced facilities of their kind.  The new control studios are IP-based production centers located in both Sydney and Melbourne.  As the control system needed to be as technologically advanced as the rest of the facility, Lightmoves supplied a Dynalite control system throughout the building.
Pulse Sculpture
Sitting at the heart of Melbourne Central is an innovative and interactive 4-player art installation.  Lightmoves worked closely with TKM9 to realize the creative project, with thousands of pixel-mapped RGB tubes that are controlled from 4 separate touch-screen player stations via a fully integrated Pharos control system.
Capitol Theatre
Part of the RMIT's renovation project for the Capitol Theatre, Lightmoves worked closely with GHD Consulting to design a LED lighting concept that was as true to the original design as possible.  Lightmoves manufactured RGBW LED Bars in-house for site functional testing; in conjunction with GHD Consultants, Six Degree Architects, Hutchinson's, and RMIT.  The build comprised of over 770 metres of Lightmoves custom-made RGBW LED bars, made up of 533 custom lengths all mounted in custom extrusion.  Click through to read more on the project.
Aurora
Consisting of some 2.2km of Color Kinetics RGB Vaya tubes, controlled down to pixel level by a Coolux Pandoras Box system, the NDY Light-designed façade lighting was supplied, commissioned and programmed by Lightmoves, with electrical installation by Maxim Electrical.  Explore the project in further detail.
MCG Stadium Lighting
Lightmoves were tasked with supplying a control solution for the new LED fixtures installed as part of the upgrade.  With flexibility and ease-of-use in mind, a Dynalite control solution utilising Pharos controllers was devised & supplied.  Read more on the project here.