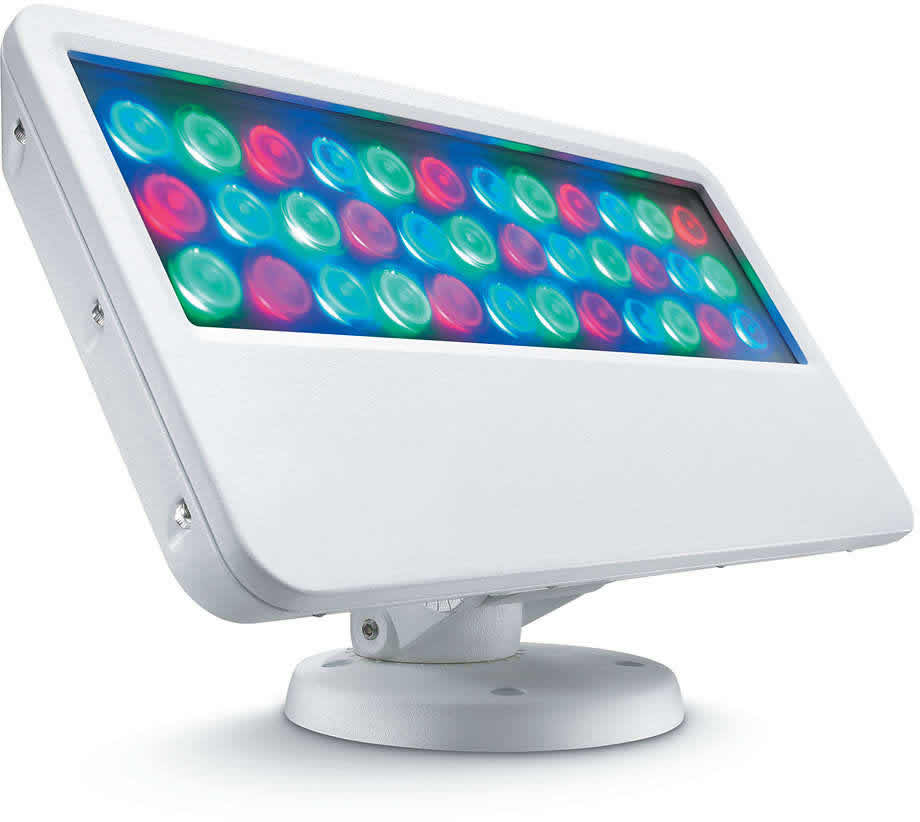 Lightmoves is proud to announce it can now offer the full range of LED products and services from Philips ColorKinetics. With a reputation for providing customised solutions from a number of quality LED manufacturers from both Australia and overseas, Lightmoves sees this as a great opportunity to offer a comprehensive range of standard LED products from such a prestigious supplier to  its range.
The ability to offer an End to End solution using both Philips Dynalite and Philips ColorKinetics products along with Lightmoves expertise in developing cost effective and engineered control solutions provides the Design and Engineering fraternity a great resource to deliver design solutions in LED to the next level.
Since 1997 LED Lighting by Philips ColorKinetics has been installed in over 34,000 locations across 100 countries around the globe. Philips ColorKinetics extensive range offers LED lighting solutions for both indoors and outdoors for applications such as wall grazing, wall washing, flood lighting, spotlighting, cove lighting, stage lighting and direct view.
The combination of industry leading innovation in products by Philips Lighting and bespoke lighting solutions and experience from Lightmoves gives our clients the best available outcome for their projects.
If you would like to learn more about the Philips ColorKinetics for your next project, please contact Lightmoves on 03 9701 2500.