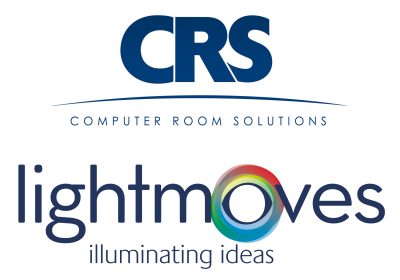 Lightmoves and Computer Room Solutions (CRS) are pleased to announce they have entered into a strategic arrangement on the provision of lighting control solutions in New South Wales and Victoria.
CRS, a leading supplier of data centre physical infrastructure solutions, has historically supported several relevant companion product lines including the Philips Dynalite lighting control portfolio.
CRS established a lighting controls business in 2013 which they have grown successfully in New South and Victoria since that time. CRS has also experienced unprecedented demand in their core market of data centre infrastructure which continues to deliver exceptional growth both in Australia and internationally. CRS recently resolved to concentrate focus on the data centre space exclusively and exit the non-core lighting controls business.
Lightmoves are a leading supplier of specialist lighting solutions and control systems, with over thirty years' experience in the space and an impressive history of successful implementations of some of the most challenging and sophisticated lighting control projects in the country.
The two companies have entered an arrangement where Lightmoves will take over the CRS controls business further bolstering Lightmoves established position in the space. This involved CRS controls personnel transferring to employment with Lightmoves on Monday 12 September 2022. The arrangement also ensures CRS and Lightmoves will continue to strategically collaborate on development and supply of solutions for the ICT sector.
According to Laurence Coote, CEO of CRS, "The strategic arrangement made perfect sense. It preserves the legacy that CRS has built in the space and also provides an exceptional organisational environment for the existing team to continue their personal and career development. The principals of Lightmoves, Braham Ciddor and Andrew Sherar are absolutely committed to service excellence and technical innovation which made them a stand out choice for CRS to work with. Most importantly it ensures that the existing CRS customer base will continue to receive the high level of support they have grown accustom to."
Rick Villamonte, who transferred from CRS to Lightmoves as Manager Lighting Controls NSW, is enthused with the arrangement. Villamonte says "The depth of operational capacity and technical competency across lighting and controls within Lightmoves is astounding. The business will really facilitate us taking the scope of what we can provide to a whole new level".
Both organisations will work closely and diligently over the coming months to ensure all service and supply commitments are transferred seamlessly and effectively over to Lightmoves. CRS Founder, Brendan Dessent stated "It is refreshing how willing the executive team at Lightmoves are working in a completely pragmatic and transparent way to ensure there is no disruption to our customers. We are completely aligned on this which has developed a great level of trust and confidence, not only between our businesses, but also with our customers".