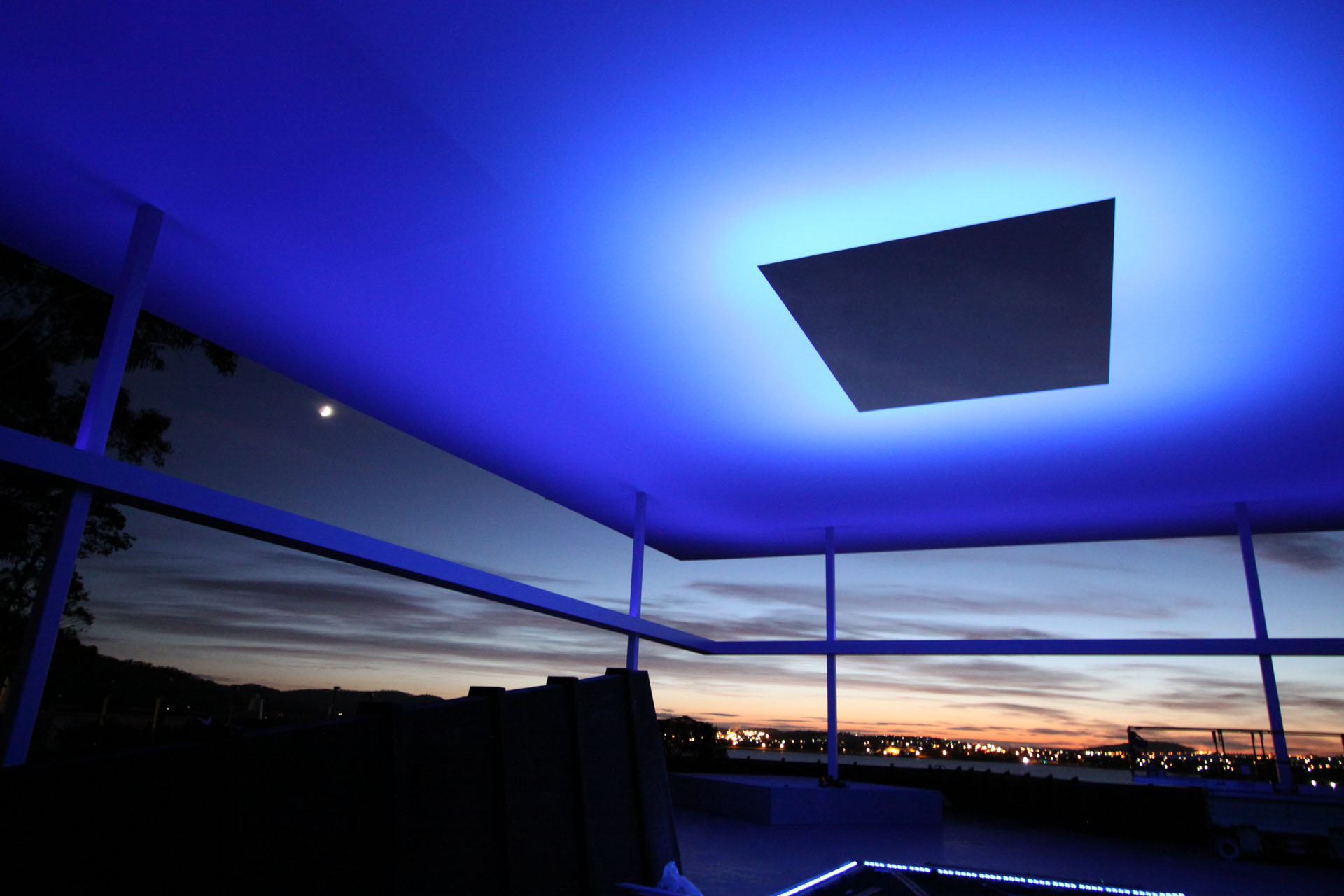 Visitors to Hobart's Museum of Old and New Art will soon bear witness to a new light based installation from one of the world's pre-eminent lighting designers, James Turrell. Lightmoves has had the pleasure of supplying Turrell and his team with Philips Color Kinetics for the project. The artwork has seen Lightmoves' despatch its first shipment of Philips Color Kinetics LED products with a massive 7 pallets worth of stock leaving our headquarters in Victoria.
The install is a part of James Turrell's Skyspace series, which incorporates an enclosed space with opening to the sky. Skyspace has seen various iterations pop up across the world since 1986 including The United States, The United Kingdom, Spain, Austria and Japan.
MONA's project manager Adam Meridith approached Lightmoves, having worked with us previously and in being able to provide standard and bespoke lighting solutions for LED and feature lighting, to see if we could provide a solution James Turrell's latest Skyspace. Having recently become distributors of Philips Color Kinetics and James Turrell's use of Philips Color Kinetics in the past, Lightmoves was able to provide a solution that included the Philips Color Kinetics Colorgraze MX and Colorgraze EC. Also, both of these RGB devices have had the blue customised to Royal Blue.
If you would like to learn more about Philips Color Kinetics or LED & Feature Lighting for your next project, please contact Lightmoves on 03 9701 2500.