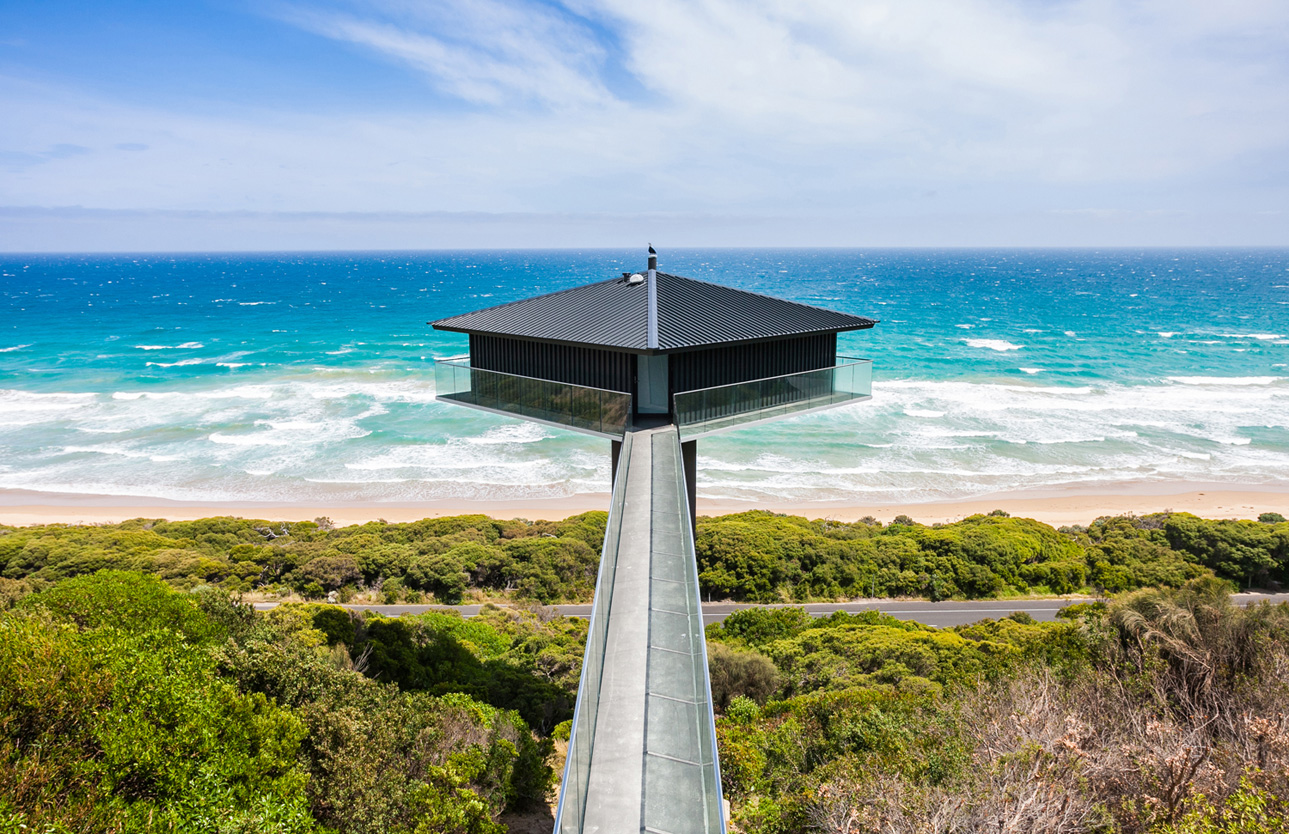 The iconic Pole House in Fairhaven, originally built in the 1970s, had recently undergone a substantial rebuild. The new design sits atop the famous pole and faithfully retains the original silhouette. The former timber and now steel clad house has undergone some major design and technological upgrades including Philips Dynalite integrated lighting control, installed and commissioned by Philips Dynalite Dimension Dealer – Advanced Lifestyle Solutions courtesy of Lightmoves.
In addition to the Great Ocean Road landmark, a brand new residence has been built, connected to the Pole House via the walkway. The main residence also features a lift and a Philips Dynalite lighting control system throughout. Long-time Philips Dynalite Dimension Dealer Bryan Adams of Clever Living was the technology consultant on the project.
For more information about our residential services, contact Lightmoves on 03 9701 2500.