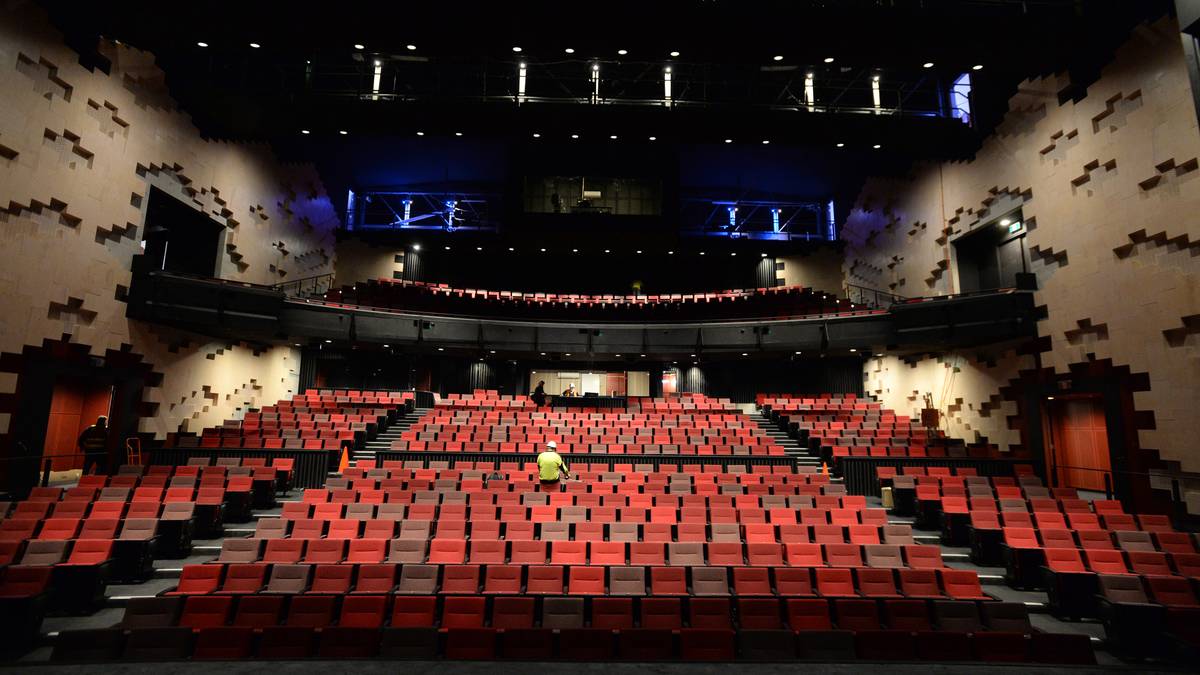 The latest jewel has been opened in one of Victoria's most historic cities, Ulumbarra Theatre officially opened in Bendigo on Friday 17th April 2015 to a full house.
Built upon and within the site of the old Bendigo Gaol, the multiple purpose art complex comprises of a one thousand seat theatre with a fully equipped fly tower, music, dance and drama studios, learning kitchens, general learning areas and an outdoor alfresco area for students of Bendigo Senior Secondary College.
The name Ulumbarra meaning 'gather together' rightly signifies the purpose of this newly built centre for the performing arts and also the journey and the work that has gone into putting together the state-of-art 1000 seat theatre, including the extensive contribution by Lightmoves.
Challenged by coordinating with multiple different contracting firms and even flooding, two days before opening night, Lightmoves was able to put forward and complete an effective solution for the theatre. The package that Lightmoves was able to provide comprised of a complete audio and theatre lighting system, including a Philips Dynalite lighting control and energy management system. Yet a lot of what had been put together almost came undone right before the launch of the venue when thousands of dollars' worth of equipment had been compromised by water damage. As they say in the theatre world 'the show must go on' and thankfully, due to Lightmoves' scope, experience and expertise, they were able to provide, ship and install all the necessary hire equipment in time for the packed opening night.
The $25.8 Million project is already attracting local and international performing artists and as a showpiece for the City of Greater Bendigo it is likely to further enhance its growing reputation.
The theatre package included but was not limited to:
Speakers
Amplifiers
Headsets
Cabling & Wiring
Dimmers
ETC Source4 (over 150)
Selecon Aurora
Microphones
Architect – Y2 Architects
Electrical engineer – ADP
Accoustic Consultant – Auditoria
Stage Lighting Consultant – Schuler Shook
AV Consultant – Richard Stuart
For more information on Theatre Technologies please contact Lightmoves on (03) 9701 2500.