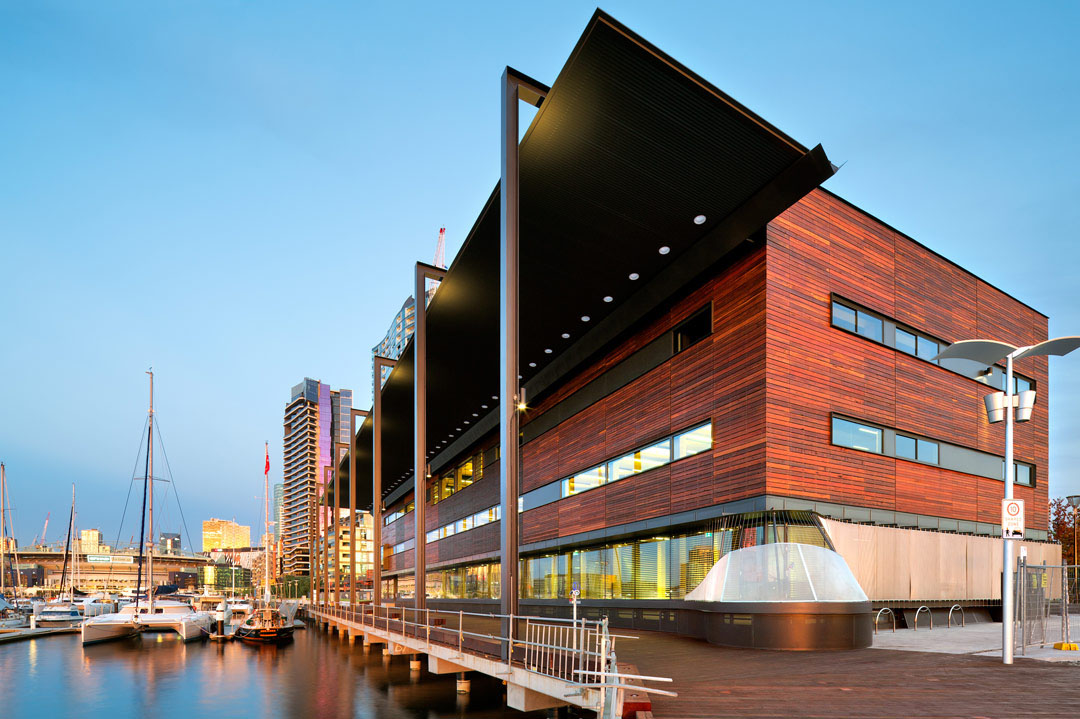 The Docklands Library is a welcome addition to the often maligned Docklands landscape. As a community oriented space intended to be the civic heart of the Docklands Precinct, the facility has been in high demand since its grand opening earlier this year. The Lend Lease constructed building is not just about books; it boasts a variety of public areas including meeting spaces, a dedicated children's library, interactive technologies, a community choir and an incredibly flexible performing arts theatre.
Audio Visual technology is an imposing part of the development and in conjunction with Pro AV, Lightmoves was engaged to supply, install and commission the Parity Technology specified infrastructure and equipment used in the performing arts area of the library. The scope of the project was to enable the in-house technicians the ability to offer a wide variety of clients a walk up solution suited to applications as varied as lectures, dance, yoga and plays.
Lightmoves installed the following products:
LSC Redwall dimmers
Circuit Craft Patch Panel
Circuit Tube Lighting Bars
Martin M2GO console
Philips Showline SL PAR150
Philips Selecon SPX profiles
Philips Selecon RAMA fresnels
The Docklands Library was the first civic building in Australia use cross-laminated timber for the build and the first public building to receive a 6 star energy rating. It casts an impressive yet understated figure as it sits proudly beside the Yarra River, beckoning the public to discover its many possibilities.
Engineers, Parity Technology Consulting won the AVIA award for Best Application of AV in a Commercial or Government Building, whose work was carried out by Lightmoves.
For more information on Theatre Technologies, contact Lightmoves on (03) 9701 2500.