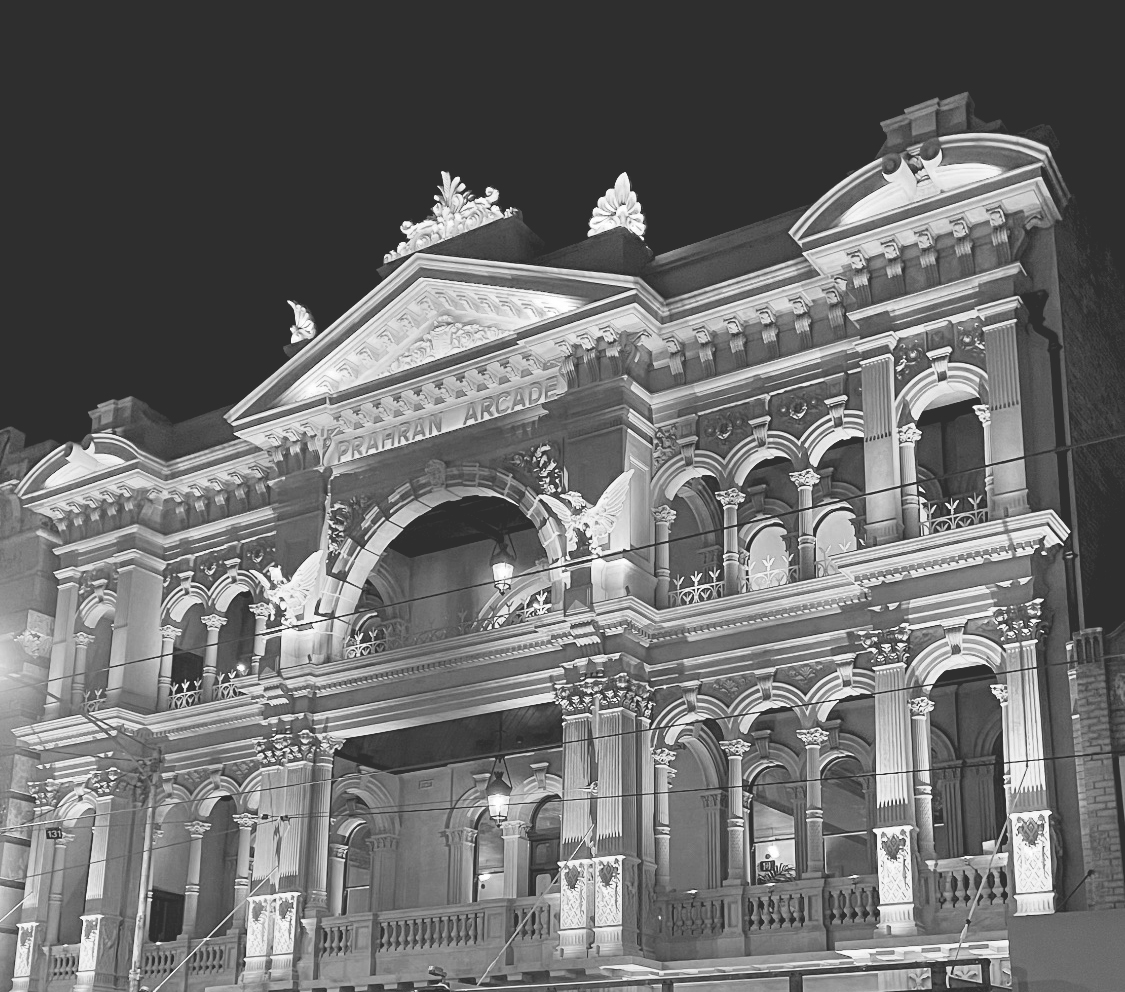 Lighting control makes the most of award-winning Prahran Arcade Façade Restoration
The Prahran Arcade in South Yarra has been beautifully restored by ABODE Builders and RBA Architects + Conversation Consultants, after spending years in a state of disrepair.

The heritage building, completed in 1890, features an intricate Victorian Italianate style façade.

Lightmoves worked with lighting designers Glowing Structures to bring out the delicate architectural details of the façade using carefully programmed Dynalite lighting control.

The lighting dynamically shifts through different lighting scenes across the façade as the evening progresses.

Lightmoves supplied Dynalite lighting control and worked onsite with the lighting designer Fay Greenhalgh to achieve this elegant result.
The Prahran Arcade Façade won an Award for Heritage Conservation at the Australian Institute of Architects Victorian Chapter Awards 2023.
RBA Architects and Conservation Consultants were recognised for their detail-oriented approach to restoring the elaborate façade.
"The outcome, guided by evidence-based conservation practice and respect for multi-layered stories, is a revitalised Prahran Arcade once again expressing the late-Victorian ambition of the area", notes the Australian Institute of Architects project listing.
Lighting Design Glowing Structures
Architect RBA Architects
Builder Abode Restoration
Images Courtesy of Fay Greenhalgh