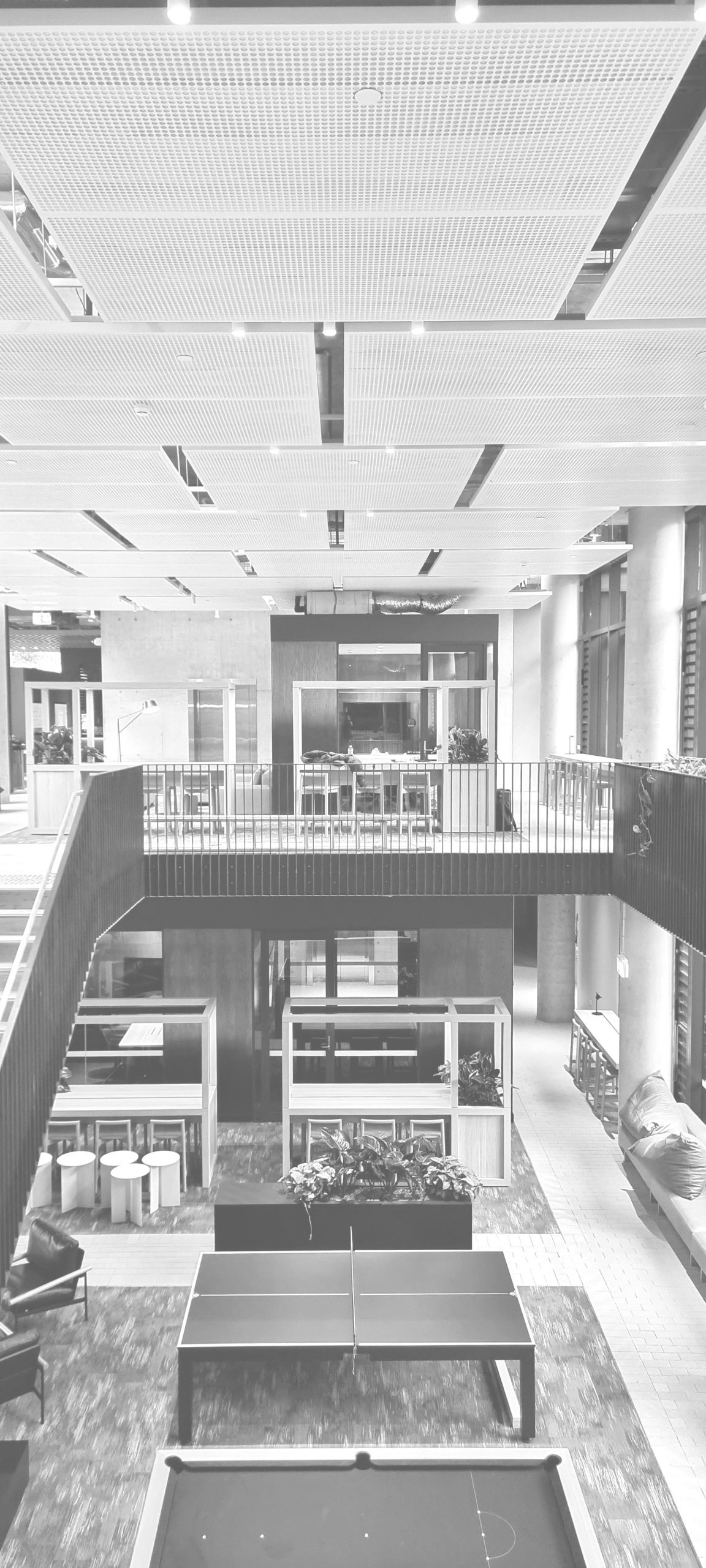 New student accommodation by IGLU is now open in the leafy suburb of Mascot, Sydney. Lightmoves supplied and commissioned a comprehensive Dynalite lighting control system which has allowed IGLU to maximise comfort, security and energy efficiency.
Lighting control was tailored to a variety of different zones including the lobby and common areas, study rooms, gym, EOT, rooftop, external façade and landscaped gardens.
With students living and studying onsite 24/7, it was important the Lightmoves team took care to get the balance right in the many unique zones at IGLU.
Our commissioning engineer, Josh,  split IGLU into individually controlled areas.  Josh then spent a night onsite with the lighting design team at FPOV, adjusting the levels of each individual light to suit the space and bring their vision to life.
Larger spaces are controlled via the PDEG Ethernet Gateway time clock and automatically trigger throughout the day and night.
External areas are controlled via time clock as well as local light-level sensors, ensuring adequate light-levels are maintained. Smaller zones such as the gym and meeting rooms have sensor control with an override panel.
"It's a small feature but the use of black Antumbra panels is such a nice choice", noted Josh after completing the project in March.
The PA6BPA Antumbra Switches in black work particularly well against the dark timber cladding and mauve accents used throughout the building's warm interior design.
The project was supplied entirely with Dynalite technology, including DALI, relay and dimming controllers, motion and light sensors and the PDEG Envision Gateway for integration – see details below.
Through careful collaboration with FPOV and the electrical contractor NOS Group, Lightmoves' lighting control solution ensures IGLU is a reliably safe and functional place for young people to thrive.
IGLU have also minimised energy consumption and operational costs. Installing a lighting control solution can save up to 40% of a building's energy costs through the utilisation of occupancy sensors, scheduling and daylight harvesting.
Lightmoves is looking forward to another fantastic result for IGLU as our team starts work this week on IGLU at Russel St, Melbourne.
Electrical Contractor
NOS Group Electrical Contractors
Lighting Design
Firefly Point of View (FPOV)
Builder
ICON
DDMC420 Relay Controllers
DUS360CS Motion/Light Sensors