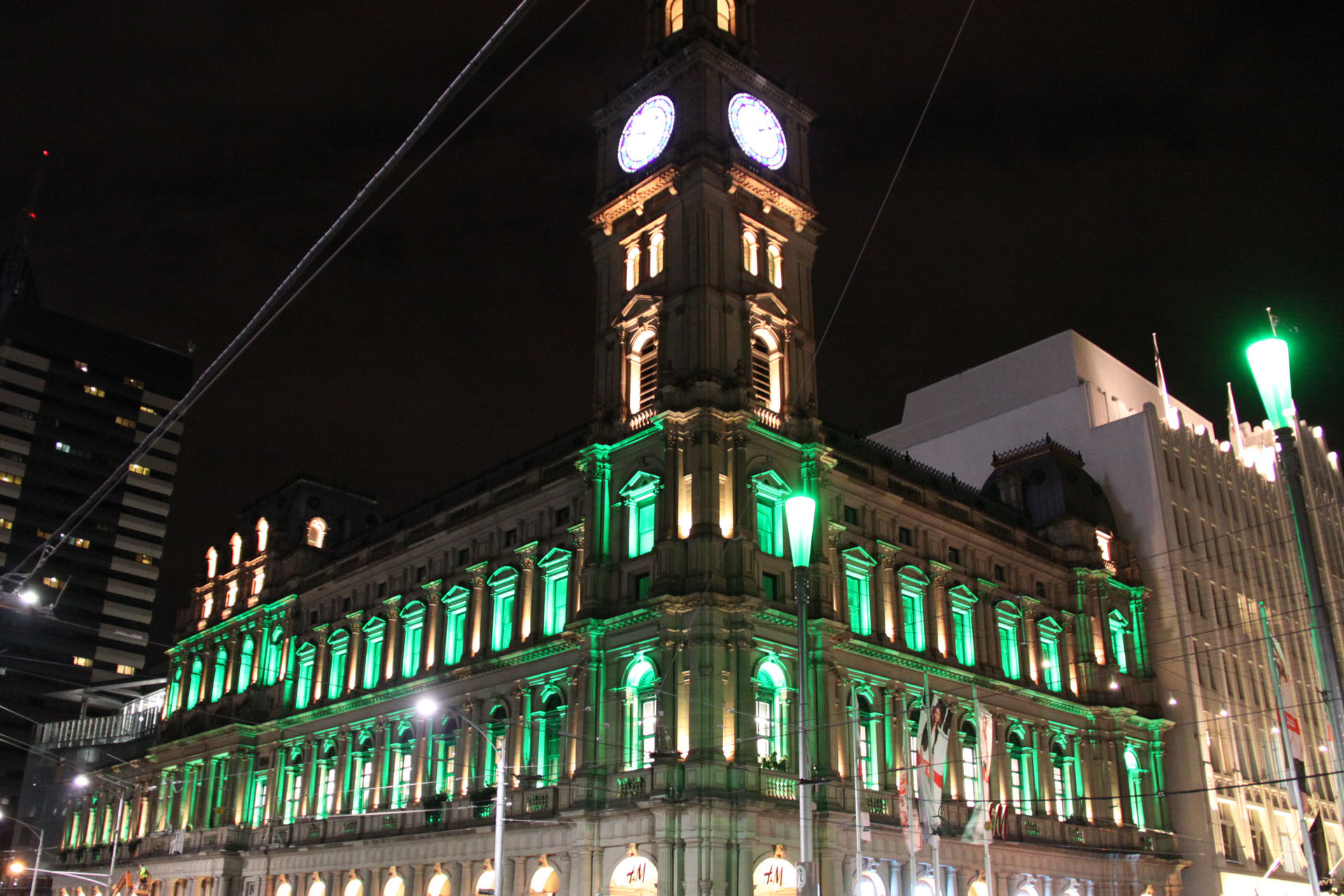 The global fashion retailer H&M (Hennes & Mauritz) opened its doors for the first time in Australia on April 5th 2014. The launch of on the one of the largest multinationals in its industry was met with great fanfare and had been preceded by much hype and publicity, sporting ambassadors such as Kylie Minogue and Miranda Kerr. Residing in the iconic Melbourne GPO in the city's CBD, the venue has been given a stunning facelift by Lightmoves that adds to and exemplifies this fashion juggernaut's presence in the heart of Melbourne.
Lightmoves was called upon again to provide an upgrade to the existing, award winning lighting display on the façade of the Melbourne GPO. The lighting design was completed by DPA in consultation with Lightmoves. The impressive display has brought together the best of the old Melbourne and the new seamlessly, by lighting up the heritage listed building with array of shows in brilliant colour using the latest in LED technology.
In junction with reprogramming all of the light shows, Lightmoves commissioned and provided all of the new and existing fixtures. On show at the corner of Bourke and Elizabeth Streets are Space Cannon's Jillspots, Auroras and Prospects, in a combination of 'warm white' and 'RGB WW'. Additional control equipment was provided and commissioned including a Philips Dynalite control system and an Enttec E-Streamer Mk2 for the DMX control system designed by Lightmoves.
For more information on LED & Feature Lighting contact Lightmoves on (03) 9701 2500
Related Article: http://www.voltimum.com.au/articles/hm-lights-down-under