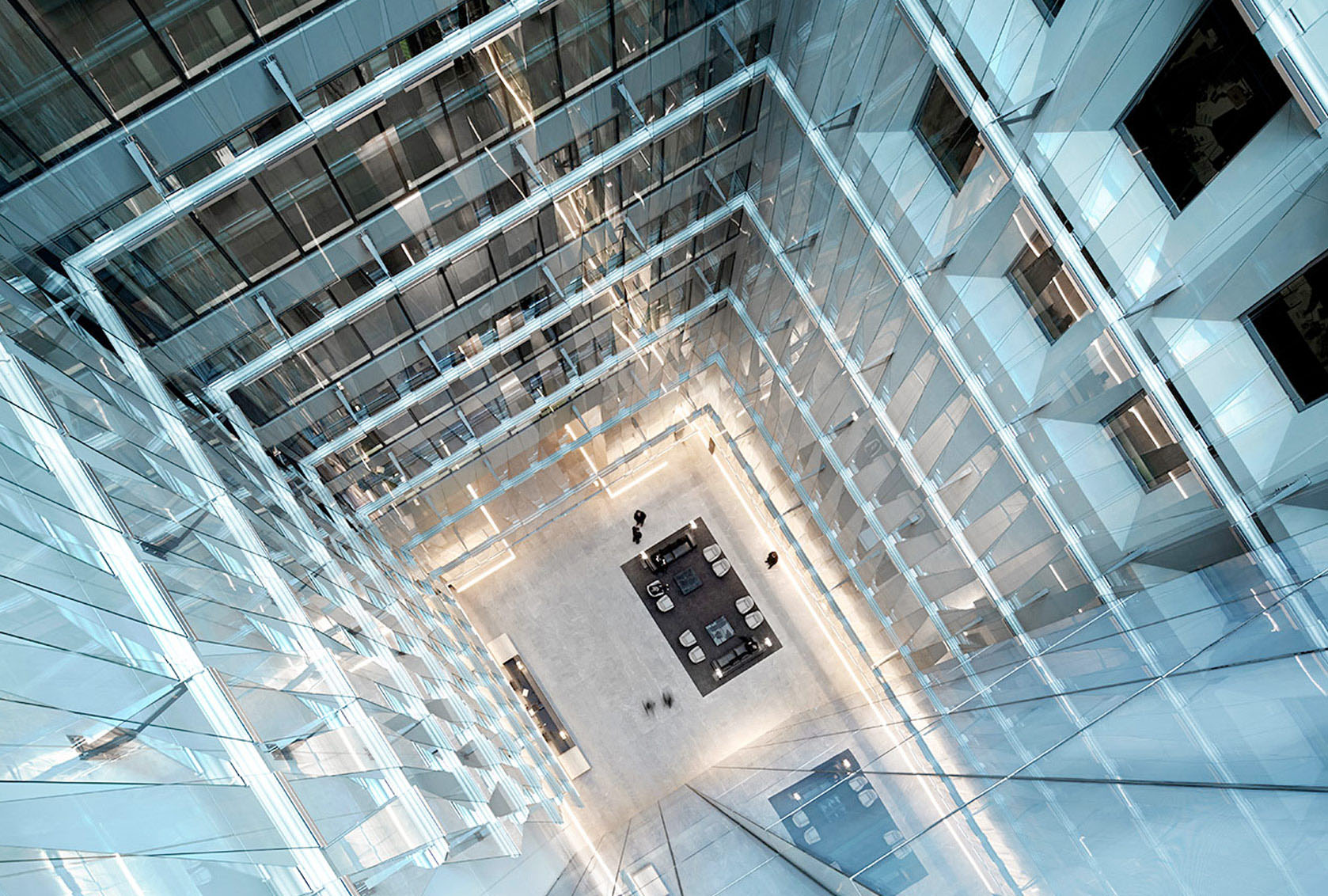 Having decided to locate their global headquarters to the heart of Melbourne's CBD, BHP Billiton's new premises is a grand feat of design, architecture and technology. Occupying the top eight floors of this eighteen storey building, Lightmoves was commissioned to implement the lighting control for one of the city's first one hundred percent LED office lighting projects.
This global giant in mining required a lighting solution that could be dynamic, energy efficient and technologically impressive. 171 Collins Street is not only the city of Melbourne's first Premium Grade six Green Star office but is also targeting a five star NABERS energy rating.
Lightmoves was tasked with providing a Philips Dynalite lighting control system that could be fully integrated with FIMS (Facility Information Management Services) and a database that would have every single light fitting given its own unique asset number. This solution has allowed each light to be monitored independently for energy and fault management. Whilst most areas are successfully and ingeniously being controlled by sensors alone, without a single panel to be seen in many locations, the lighting system also had to be integrated with and controlled by state of the art AMX touch screen panels in certain areas for control of lighting, boardroom applications, audio visual and HVAC.
For more information on this or your own future project please contact Lightmoves on (03) 9701 2500.
Client: BHP Billiton
Builder: Brookefield Multiplex
Project Managers: Montlaur
Electrical Contractor: KLM
Lighting Control: Lightmoves
Lighting Consultant/Engineer: ARUP for initial design/NDY for commission
AV Contractor: Rutledge Engineering