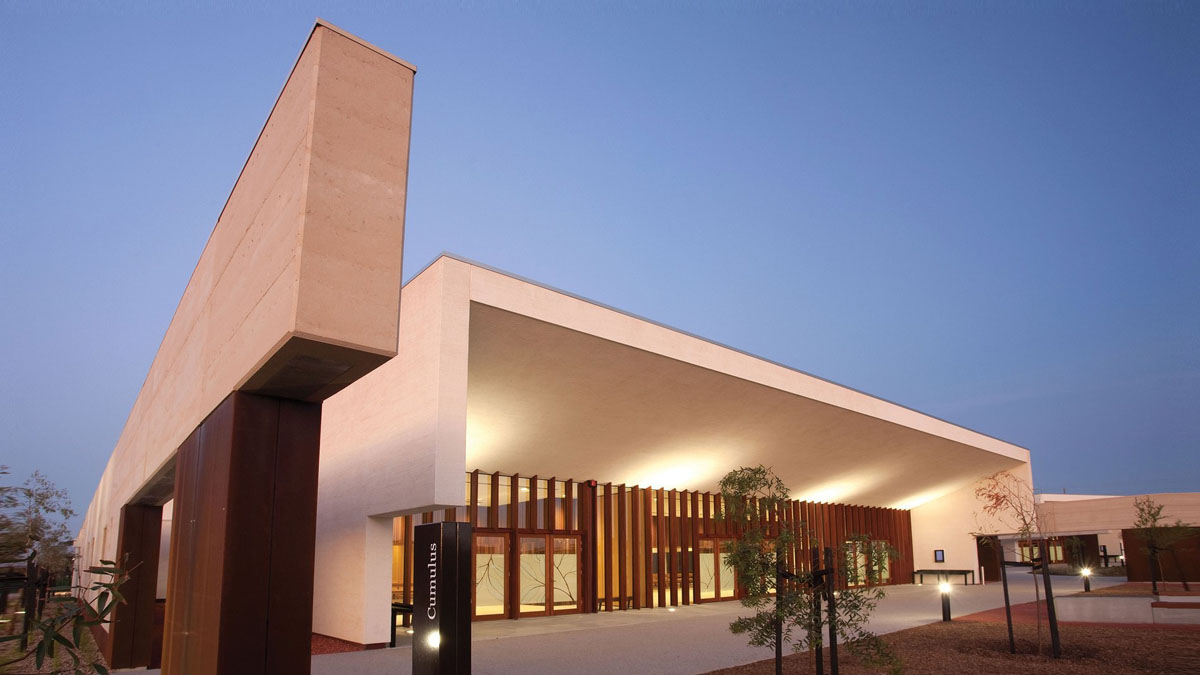 Created by the Southern Metropolitan Cemeteries Trust, Bunurong Memorial Park was designed to honour and celebrate life. The site presents expansive park lands, architecturally inspired building and sculptures featuring chapels, function & catering spaces, administration and services buildings.
Lightmoves was commissioned to provide a dynamic lighting control system that seamlessly allows the staff at SMCT to create the desired guest experience utilising the function centres, chapels, consulting rooms and grounds. The buildings are separated by expansive park land so providing a highly integrated system where the buildings and grounds function as one is important.
Considering the sensitive nature of what Bunurong Memorial Park functions as, the system provided by Lightmoves allows light to be used to provide a softer, more comforting environment for people dealing with grief. The lighting is adaptable to each unique service, private function or experience of the grounds all from the back of house areas.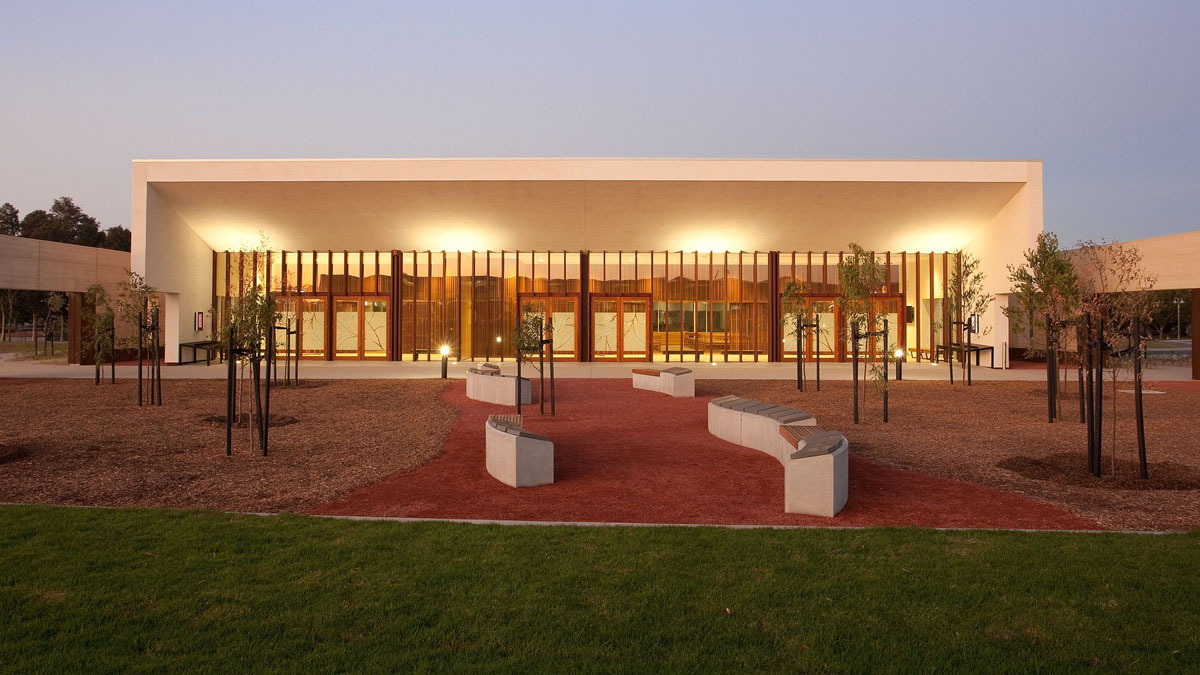 Lightmoves installed a fully networked lighting solution using Philip Dynalite. The Dynalite system provides site management via a PC allowing scheduling of area lighting to suit day to day bookings of chapels, function areas and pedestrian illumination across the grounds. The Ethernet interfacing of Philips Dynalite allows a fully networked site to be achieved as one functioning system allowing administration of the site far more effortless and efficient given the size of the property.
The lighting control system communicates with a Building Management System, allowing feedback which can communicate when areas are occupied or unoccupied. When sensors detect occupancy or absence, the high energy consuming HVAC systems can enable and disable more efficiently so that energy consumed by heating and cooling is kept to a minimum and the user experience within the buildings is comfortable and intuitive.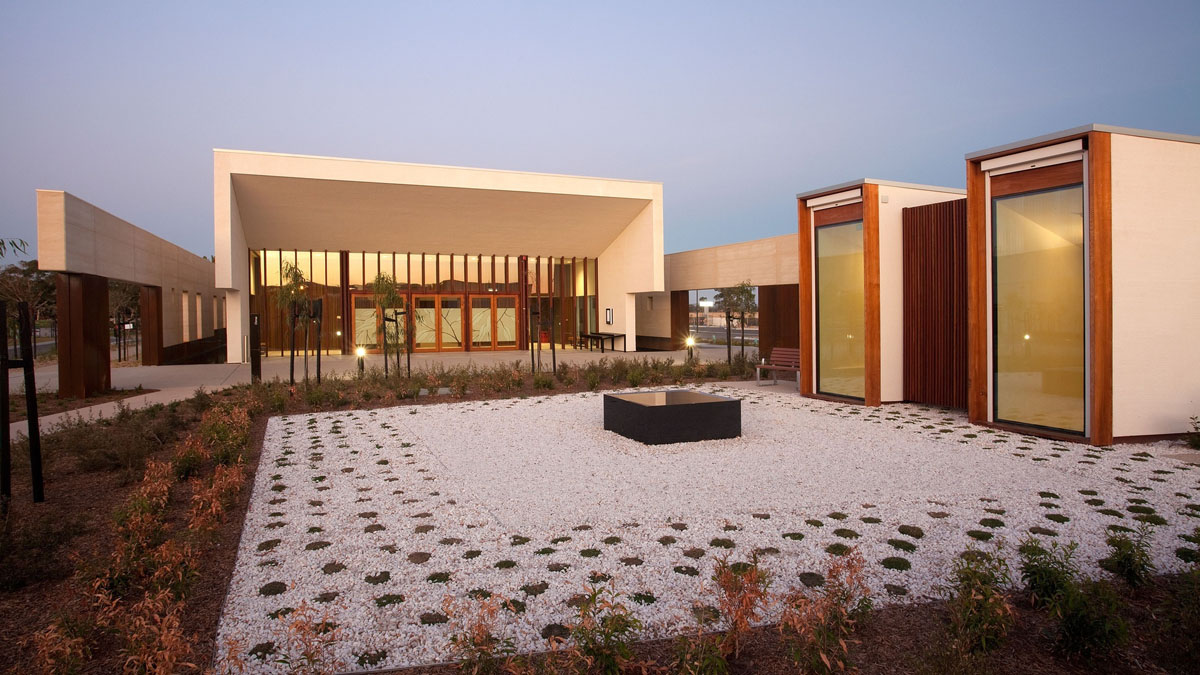 Having high level administrative control over the grounds allows the centre to provide the desired illumination when and where it is required. As different services are conducted throughout across multiple spaces or chapels, the centralised management capability of the lighting system ensures that the lighting is provided efficiently.
The management team at SMCT was able to engage with Lightmoves in defining the lighting control functionality prior to programming to ensure that the final delivery of the project would be highly intuitive and responsive to the activities that needed to be supported in each space of the complex. This was very important considering the unique environment presented by a cemetery service facility.
Electrical engineer: Merchie Consulting
Builder: Hansen Yuncken
[printfriendly]