The Neptune Super Beam is a 260W laser light source, outdoor rated, beam moving head light. It's 230mm lens produces an extremely narrow 1° beam angle, and a beam diameter of only 0.87 meters at a distance of 100 meters. It is bright – achieving 20000lux. This defined beam will be visible for kilometers, and is a great substitute for larger Xenon search lights. The Super Beam is well suited for stadiums, concerts and beam and searchlight effects.
 ShowPRO Neptune 700 Profile (IP65)
Lightscape Application: Gobos directed towards trees
The Neptune 700 Profile is a punchy 600W LED IP65-rated fixture with framing. It has a 7°-50° zoom range, two gobo wheels, CYM colour mixing, and a light and medium frost filter. It houses an individually controlled 4 blade framing system. Thanks to its IP65 rating, fell suited for outdoor use even in challenging weather conditions.
Aryton DOMINO LT
Lightscape application: Long-throw moving head gobo projection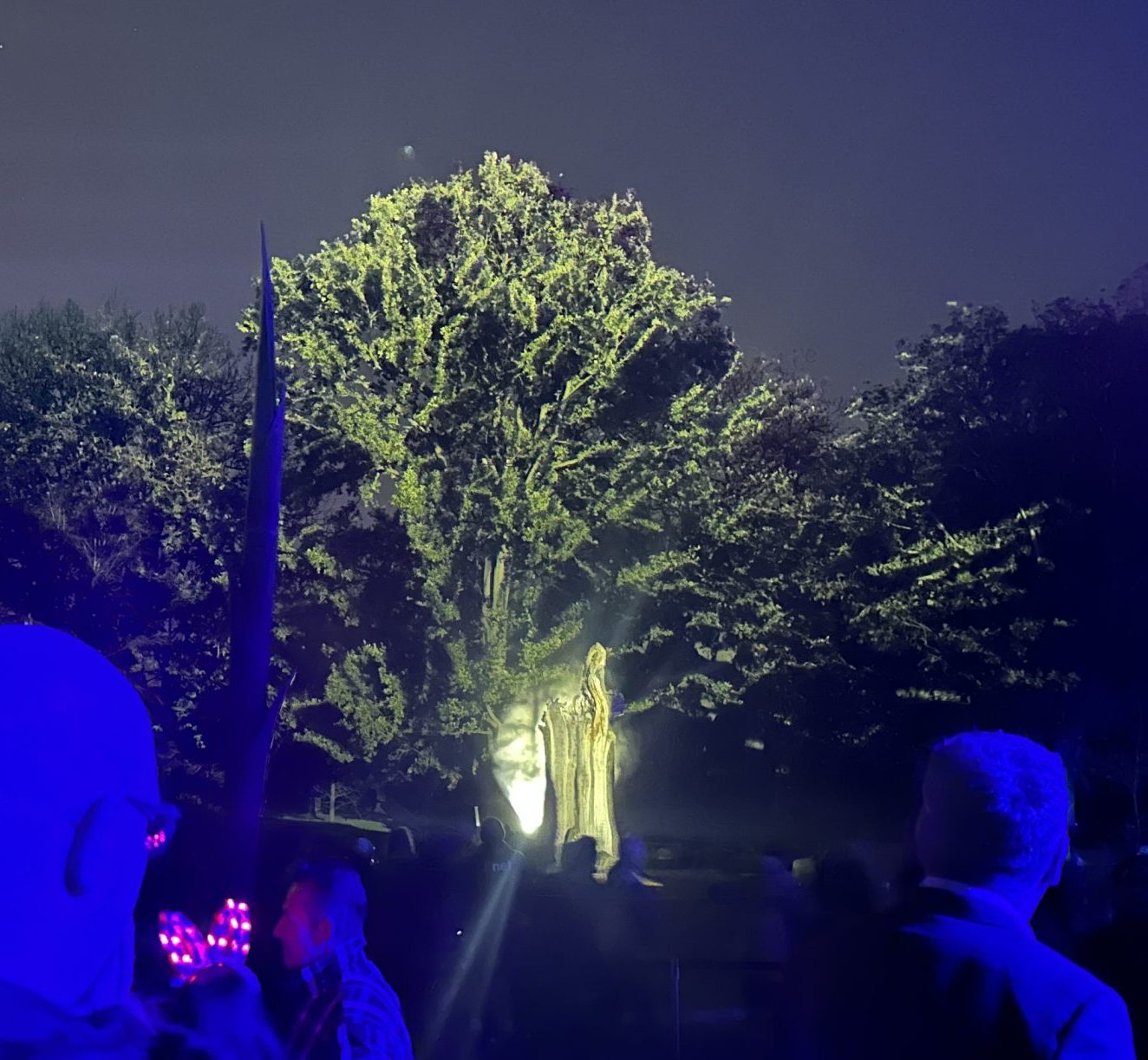 Domino LT (Long Throw) is designed for intensive outdoor use in long-distance applications requiring high precision. Featuring a proprietary optical system of 13 lenses, it delivers a 15:1 zoom ratio and a zoom range of 3.5° to 53°. Equipped with an all-new high-efficiency 1,000-watt LED module, Domino LT delivers a record luminous flux of 51,000 lumens at a colour temperature of 6700 K.
Aryton PERSEO PROFILE
Lightscape application: Moving head profile doing all the high quality moving gobo projection.
Ayrton Perseo Profile is the first compact multi-function luminaire with an IP65 enclosure rating developed by Ayrton for intensive outdoor use.
EclProfile CT+IP
Lightscape application: Non-moving gobo projection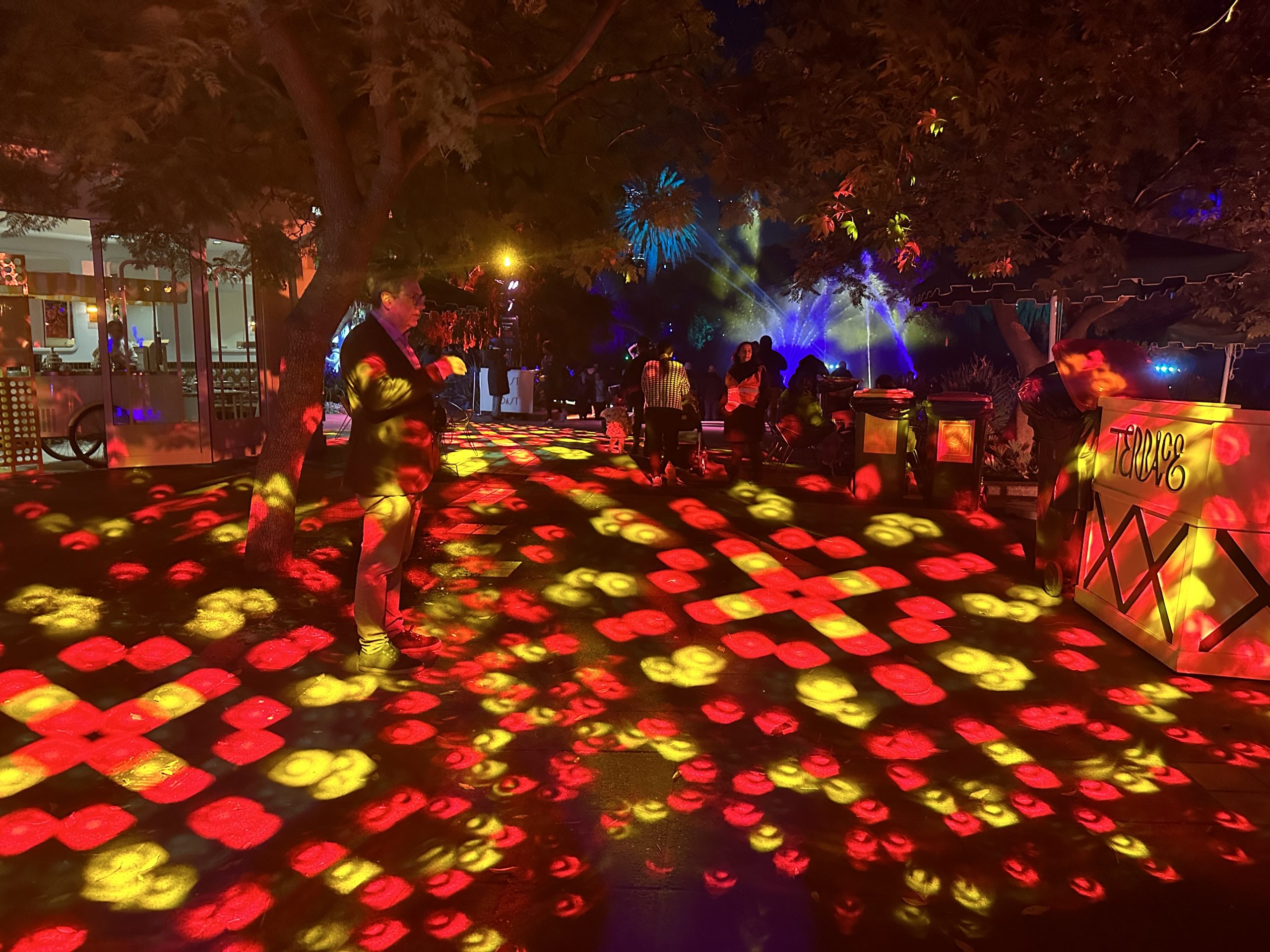 The EclProfile CT+IP is a tunable white and full colour IP LED ellipsoidal designed for exterior applications such as touring, theme parks, cruise ships, and any outdoor events.
It uses the same 6-colour LED source than its indoor version, and IP body of the fixtures takes any of the standard lenses and accessories of the EclProfile range.
 ShowPRO LED FusionPAR Q7 IP65
Lightscape application: LED Pars lighting pathways
Following on from the success of the Quad-18 range, ShowPro have brought out a new outdoor-rated, quad-color (4-in-one) RGBW LED LED par. The Q7 is the smaller version of the larger Q12, but boasts the same feature set in a smaller form factor. Designed for professional touring and productions, the FusionPAR offers a rugged IP-rated fixture with the added benefit on a W-DMX receiver on-board.
Acme Stage PAR 600 Zoom
Lightscape application: LED High Power PAR Zoom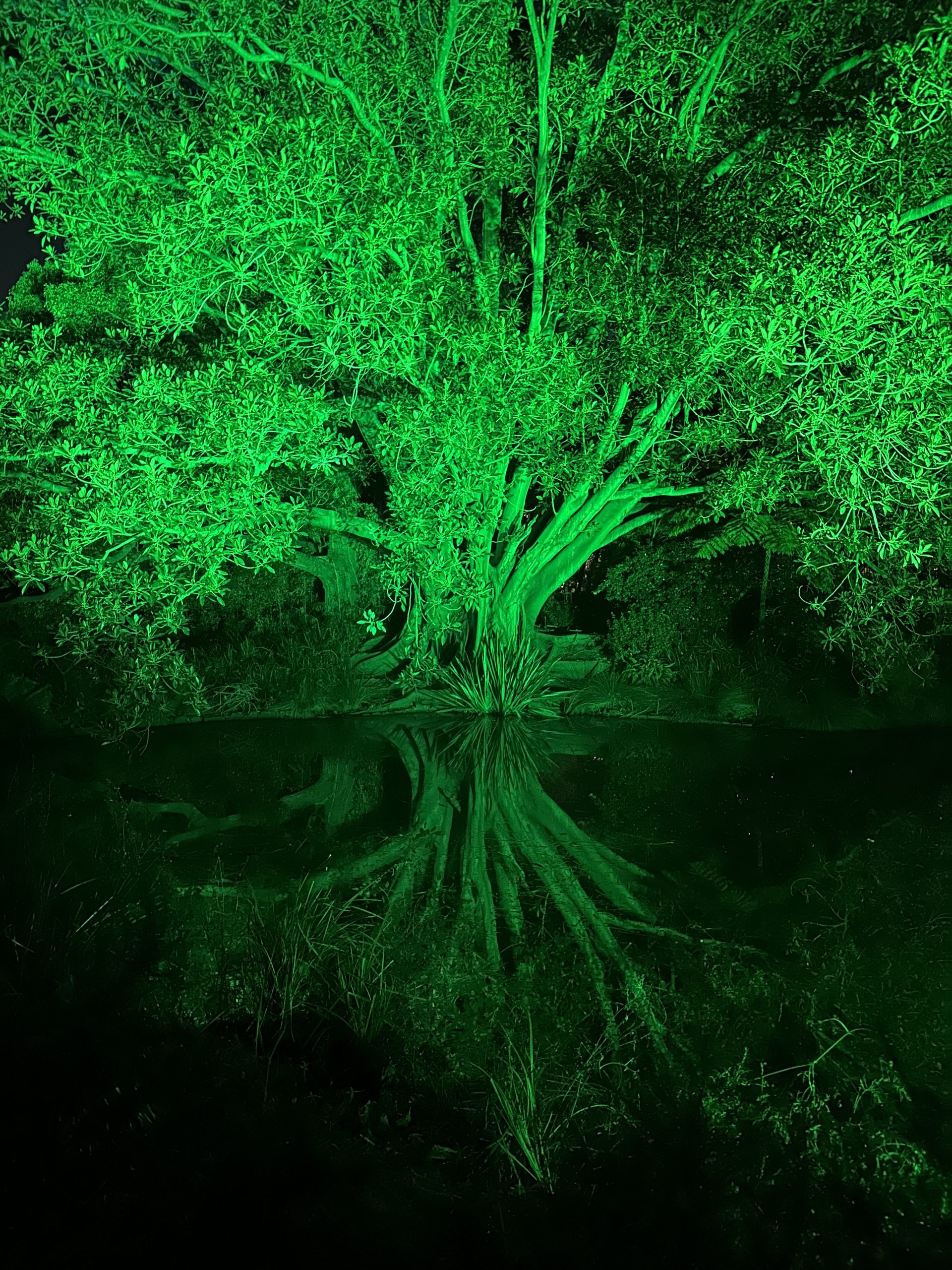 The ACME STAGE PAR 600 Zoom features 22x40W Osram RGBW 4-in-1 LEDs, providing much more brightness and possibilities. With powerful output and 1:6.5 ratio motorized zooming from 7° to 35°, it offers smooth color mixing and variable preset macro effects, and the unique color calibration system also contributing the ever best color mixing and color consistency performance. With robust construction and IP66-ratings, the Stage Par 600 Zoom IP is designed for both indoor and outdoor use. Its durable aluminum die casting housing protects it from dust, sand, moisture and liquids, making it ideal for use in all situations from dusty deserts to rainy fields. What's more, it's available to adjust CCT from 3,200 to 10,000K, selectable dimming curve effects, adjustable LED refresh rate and gamma brightness for flicker free operation in TV and FILM application, RDM is supported as well.
ShowPro LED Fusion Wash Q48
Lightscape application: LED Wash fittings
Following on from the success of the EX36 and HEX36 range, ShowPro have brought out a new outdoor-rated, quad-color (4-in-one) RGBW LED wash light.  Designed for professional touring and productions, the FusionWASH offers a rugged IP-rated fixture with the added benefit on a W-DMX receiver on-board, and increased intensity.
MA Lighting grandMA3 full-size
Lightscape application: Main controller
The grandMA3 full-size console is the flagship of the range. It offers the ultimate MA lighting control hardware and is designed for professionals that appreciate the hands-on flexibility that a no-compromise solution can offer.
Nitec Water Ripple
Lightscape application: Water ripple in plastic bag.
Nitec's LED Ripple is a multicolor LED water ripple effect, featuring:
30W LED
60° projection for large coverage
Dichroic colour wheel with 5 indexable colours plus open
Variable speed control by DMX or manual menu button selection
Selectable rotating direction (clockwise or counter-clockwise)
High-frequency LED modulation for flicker-free video playback
Power In and Out connections for linking multiple units
Built-in Auto shows and Master/Slave mode
Various control options including DMX, Manual, Sound-Active, IR
Infrared sensor for optional IR6 remote control
Rosco Effects Projector
Lightscape application: Real Water ripple for installation
The X-Effects LED Projector – RGBW is a color-mixing fixture that creates dynamic lighting effects in wide range of indoor or outdoor applications.
The unit's effects are created by projecting colored light through the edges of two rotating pieces of Effects Glass that are mounted off-center of the optical path. This results in a projection with linear motion for creating reflected water, blowing fire, northern lights and other vivid, animated lighting effects.
We have included the below products for your interest. These Mosaico permanent-mount gobo projectors by PROLights were discussed on our tour as they are fantastic installation alternatives.
PROLights Mosaico FX100
Image projector with dual animation wheel and 1 gobo/color slot, 100W LED source
Mosaico FX100 is an 100W white source LED IP66 image projector, engineered to be the modular platform to add building blocks to design your creative architectural lighting landscape.
PROLights Mosaico XL
540W IP66 zoomable LED image projector with CMY and framing shutter
Mosaico XL is an extremely powerful outdoor LED image projector for long-range projection of textures, images and logos onto buildings and landscapes. Built in a durable IP66 die-cast housing, the Mosaico XL offers a phenomenal output of 14'500 lumens and an extensive set of features including linear CMY+CTO colour mixing system and profile to precisely shape the projection area. The exceptional zoom ranges from 6,6° to 50° allowing this fixture to be installed at any distance making it versatile in both near-field and long-throw installations, awesome for static and animated facade building lighting.