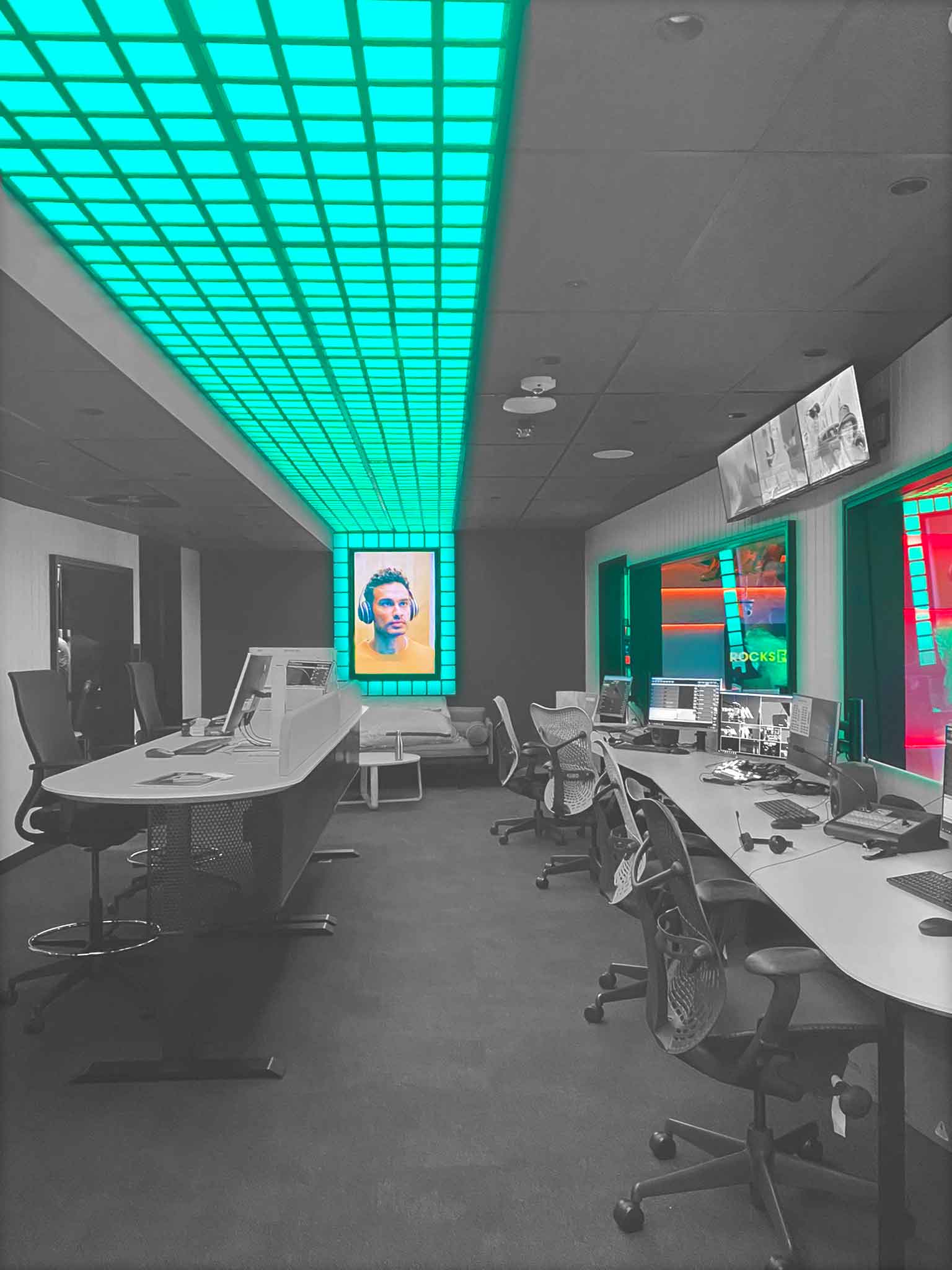 Lightmoves has delivered a flexible lighting control solution for Southern Cross Austereo's Impressive New Broadcast Studio and Office Space
2022 saw SCA Melbourne relocate to their new state-of-the-art headquarters in South Melbourne. The workspace is home to Fox FM, Triple M and LiSTNR and contains purpose-built broadcast and recording spaces.
Lightmoves delivered Dynalite lighting control and DMX across the site, making sure the lighting in each space could be adjusted to suit each show.
The design brief emphasised the importance of visual appeal – the studio environment had to support the SCA's growing visual digital presence. Lightmoves contributed to this aspect through lighting control.
RGBW light fixtures throughout the studios can be changed to suit the radio shows on air. The lighting control uses a system manager head which gives SCA technicians full control of all lighting installed.