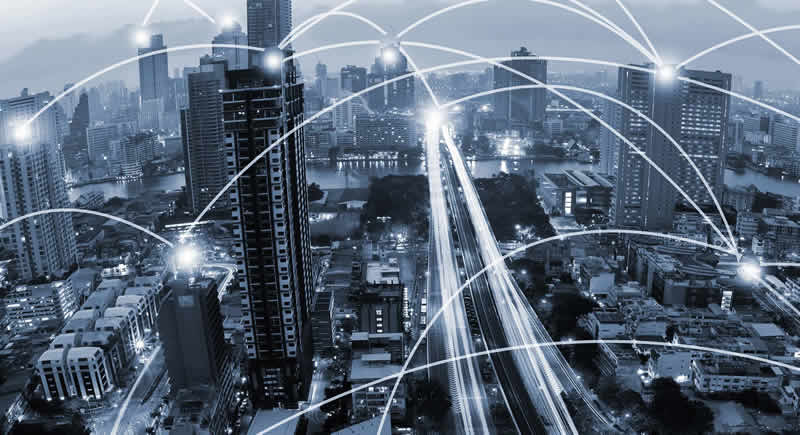 Lighting technology has advanced more rapidly in the last few years than at any other time in its history. The development of LEDs has brought about significant reduction in the energy consumption of lighting (herein reviewed in context of commercial real estate); the revelations around human centric lighting, based on the premise that light has a significant impact on well-being of all living creatures, has opened new use cases for lighting, and the introduction of lighting controls has been key to adding new levels of comfort to the built environment.
Most recently, the inclusion of artificial intelligence in the form of self-learning solutions, that refine and improve performance while in operation, has seen the birth of Lighting Intelligence. Helvar is at the very forefront of all these developments.
With these rapid advancements in lighting technology came developments in the infrastructure of lighting, i.e. connectivity between controls & luminaires, and consequently we are seeing the appearance of wireless lighting control systems in commercial real estate. In the near future we believe that wireless lighting control systems will further complement wired lighting control systems, providing hybrid connectivity solutions that offer superior quality of service, security and interoperability.
With wireless infrastructure options it is important to differentiate systems of connected objects (e.g. luminaires, sensors, etc.) from networked objects. For example, a connected luminaire can be defined as a single device accessible through a control interface such as a mobile app, often connected to a central hub. It offers a one-to-one control similar to that often seen in smart home lighting solutions. In contrast, networked luminaires can communicate with each other whilst being controlled through a mobile app or similar user interfaces.
Some Lighting Intelligence systems like ActiveAhead from Helvar allow direct interaction with the whole network through one luminaire; others require a gateway interface or router to accomplish the control. Networked devices that are able to communicate directly with each other are crucial to applying the intelligence dynamically to the system 'at the edge'.
Lighting Intelligence with networked devices will form a key part of hybrid connectivity solutions that Helvar sees as the future of lighting control.
This article is a part of the whitepaper by Helvar: Connecting Controls – an overview on connectivity technologies in lighting control.