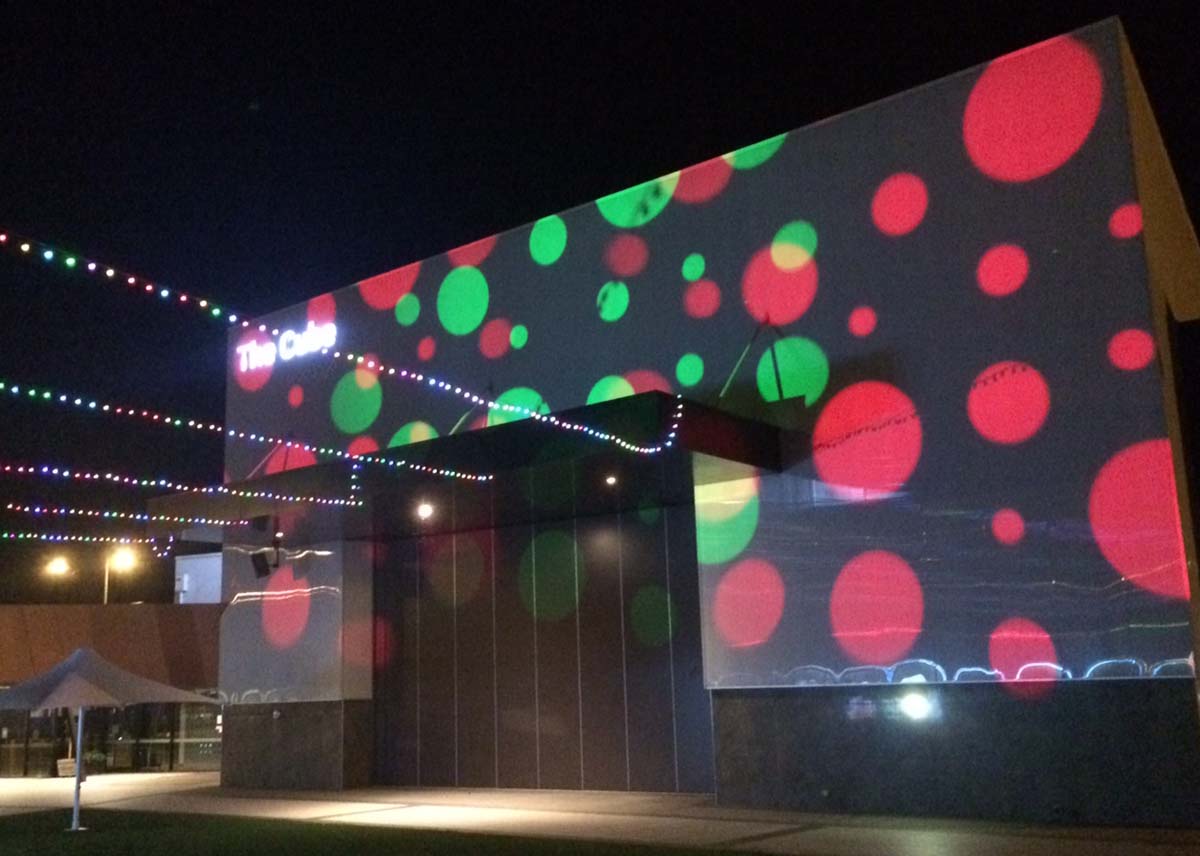 Wodonga's iconic public entertainment facility has been washed in colour and light. The council run venue used for concerts, theatre production, ballet and various other arts and culture events employed Lightmoves to transform the building's façade with moving gobo projections.
One of the ultimate goals of the project was to be able to have the work of local artists adorn The Cube's outer walls. The images and dynamic, adjustable, custom range of gobos needed to be capable of being projected from over thirty metres away and have a LED light source that could be controlled wirelessly.
Using three Martin MAC Quantum units were the first choice thanks to their ultra-bright 12, 0000 lumen output and variety of static and rotating gobos. This extremely bright LED profile fixture combines top-quality white light with a fast, smooth CMY colour mixing system and crisp gobo projection on surfaces as well as mid-air.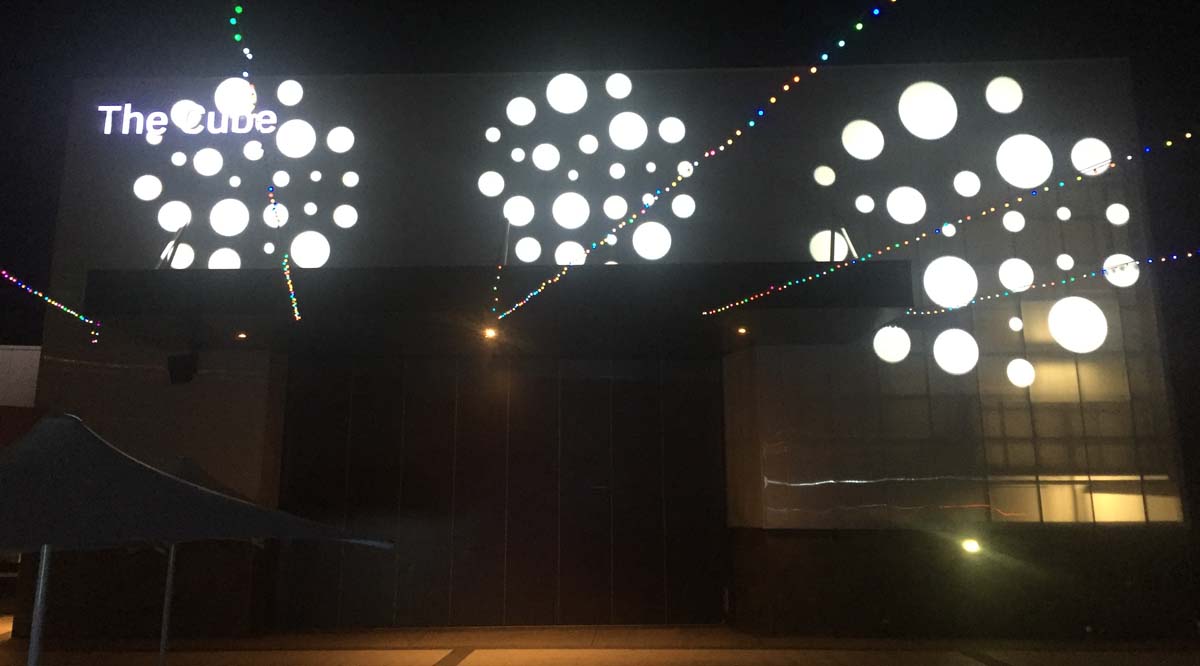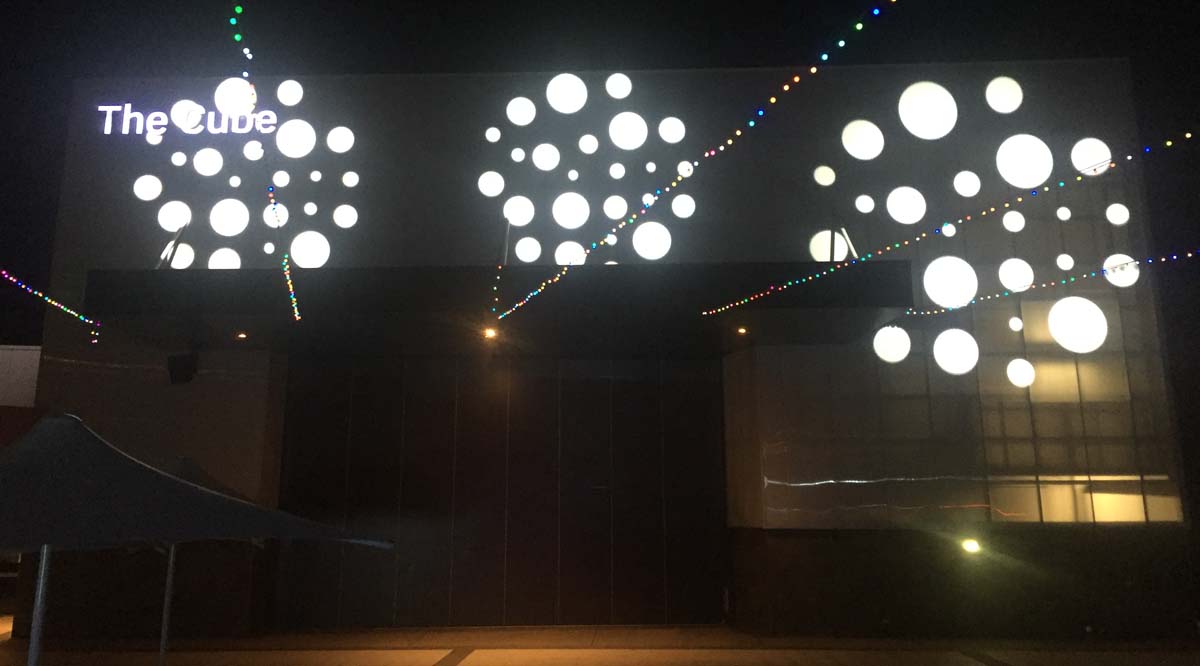 To protect the unit from the elements and to ensure continuous uninterrupted operation regardless of the weather, the Clay Paky Igloo Easy Outdoor Enclosure was used to house the units; a tough, sturdy enclosure that offers complete protection against rain and humidity.
Wireless control came from the single universe Wireless Solutions F1 White Box, an IP65 DMX transceiver located inside of the roof in the Wodonga City Library. The transmitter would be located over 30 meters away inside The Cube itself.
For dynamic programming and control, a Pharos LPC 1 single universe DIN rail mount controller was provided due to its capabilities with timeline shows and astronomical time clock triggering. For push button access, the Philips Dynalite AntumbraDisplay was installed allowing the technical staff of The Cube to quickly access any of the pre-programed shows at any time.
Final commissioning and programming was carried out onsite by Lightmoves' own service technicians and The Cube's Technical Co-ordinator.